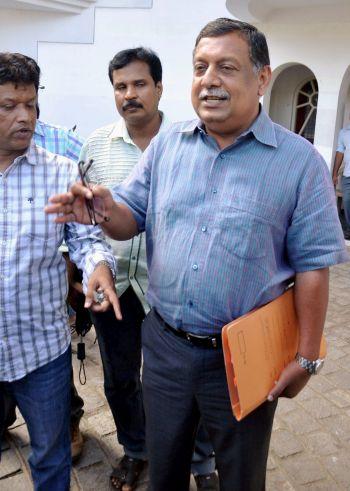 Enforcement Directorate officials, on Thursday, questioned Kerala Cricket Association (KCA) president and BCCI vice-president T C Mathew on the foreign exchange transactions involving KCA and a London-based architect firm.
Mathew was summoned to the Zonal office of the Enforcement Directorate in Kochi and questioned on a complaint, which alleged illegal fund transactions between KCA and the London-based architect company for preparing the layout plan for building a cricket stadium at Edakochi.
Mathew, however, rejected the charges and alleged there was an attempt to personally target him and malign the image of KCA.
Mathew said the financial transaction with the London-based firm was done after taking necessary steps, including clearances from Reserve Bank of India.
Later, Mathew in a release said KCA had reached an agreement with London-based world renowned Hopkins Architects, owned by noted architect Sir Michael for making a plan for the Edakochi cricket stadium.
"Money was given to the consultancy in a transparent manner through the ICICI Bank after completing all legal steps laid out by the Reserve Bank of India.
"Rs 68 lakh was given to the consultancy after depositing TDS and service tax with the government," Mathew said in the release issued by KCA.
All these things, which are on record, have been "convinced" to the Enforcement, he said and appealed to stop "spreading lies" on the matter.
Image: TC Mathew
Photograph: PTI