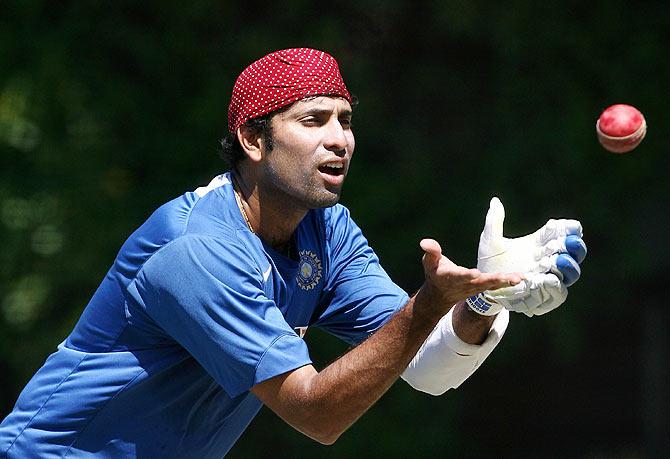 Former India batting ace VVS Laxman. Photograph: Paul Kane/Getty Images
The volley of words against Greg Chappell continues.
Now, former India batsman VVS Laxman says the Australian took "Indian cricket backwards" during his two-year tenure as coach of the national cricket team.
- Now Bhajji joins anti-Chappell tirade, claims he used players against each other
- Chappell tried to finish my career: Zaheer Khan
- 'Surprised' Chappell denies Tendulkar's claims
- 'Chappell suggested I should take over the captaincy from Dravid'
"Chappell took Indian cricket backwards," said Laxman, when asked to describe the Australian's tumultuous stint as coach from 2005 to 2007.
Reacting to a series of startling allegations by Sachin Tendulkar in his autobiography, Playing It My Way, Laxman said he totally believes what the iconic batsman says in the book.
Tendulkar has mentioned that Chappell threatened to end Laxman's career after he refused to open the innings in a Test in India.
"This happened in 2006 at the Wankhede Stadium when India played England. Yuvraj Singh was picked ahead of me. We were going to the West Indies for a four-Test series after that and he asked me if I would open.
"I mentioned in 2000 I had decided I would not open anymore after it didn't work for me in the first four years. I was consistent in the middle order since 2000. Chappell asked me my age and said, 'Don't you think 31 is too young an age to sit at home?' I was astonished to hear this. I had a very good run under him. I was the second highest run scorer under him," Laxman told NDTV on Tuesday.
He went on to say that the dressing room atmosphere in 2006 was the worst in Indian cricket.
Earlier on Tuesday, Zaheer Khan and Harbhajan Singh backed Tendulkar's claim that Chappell tried to topple Rahul Dravid as captain.
Asked what policy India should adopt while selecting a coach, Laxman said, "As long as he is capable of and able to deliver, it doesn't matter whether he is an Indian or a foreigner."