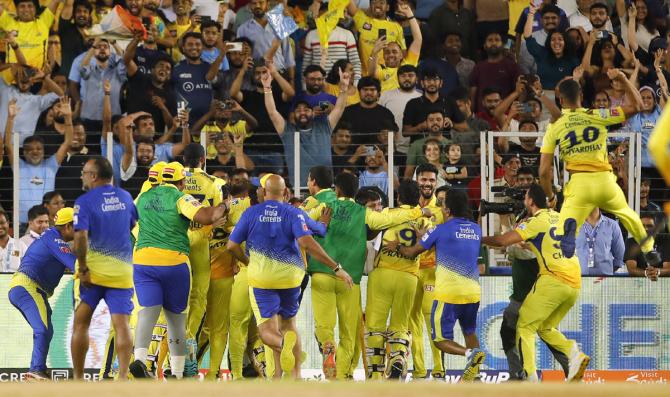 The Indian Premier League's (IPL) stature as the world's top Twenty20 competition is secure despite the emergence of similar franchise-based tournaments around the world, its chairman Arun Singh Dhumal said.
The IPL, with an estimated brand value of $8.4 billion, continues to attract the world's top players and coaches with the kind of money T20 competitions in Australia and England can only dream of.

The landscape is changing, however, with lucrative leagues starting up in the United Arab Emirates and South Africa this year, while Major League Cricket gets underway in the United States next month.

Even if players now have more choice where to take their talent than ever before, Dhumal was confident the IPL would retain its primacy in franchise cricket.

"We don't see anyone else as our competition, there is none even close to IPL," he told Reuters by telephone.

"Our best wishes to all the boards starting their own T20 leagues, but I don't think any of them can be a threat to IPL."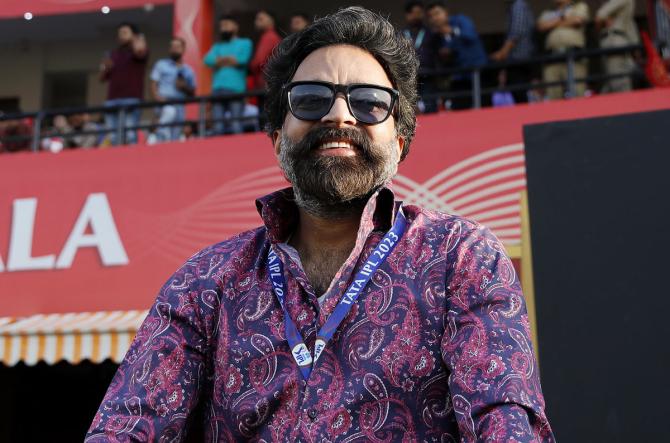 Dhumal's conviction stems from the strong viewership numbers for this year's IPL, which concluded on Monday, especially from the league's digital partner.

Jio Cinema, in a statement on Wednesday, said more than 120 million unique viewers had tuned in to watch Chennai Super Kings beat Gujarat Titans in a dramatic final, with a peak concurrency of 32.1 million.

"It has been a phenomenal success, and largely because of the sheer competitiveness of this year's tournament," Dhumal added.

"Most of the matches went down to the wire and there were plenty of last-over thrillers. We got a phenomenal response from the fans. Our viewership grew manifold and our broadcast and digital partners both are excited.

"Even the in-stadia experience of the fans has been phenomenal, and going forward it's only going to get better."

The IPL's popularity has remained undimmed since its 2008 inception and the BCCI's policy of not allowing its own players to participate in foreign leagues has helped ensure its preeminence.

Dhumal said the IPL would remain a 10-team event but the number of matches, currently 74 per season, might go up to 94 if it gets a bigger window in the calendar prepared by the governing International Cricket Council (ICC).

While the IPL offers life-changing money for most of its participants, the global cricketers' association has called for players to receive a bigger share of the league's revenue.

Dhumal, however, said there had been no discussions about increasing the $11.5 million salary cap for each franchise.

"We will have to consult the franchises and team owners before taking a call," he said.

"While we still have 10 months before the next IPL, a lot of discussion will have to take place before anything like that happens."

Dhumal, who is also a senior BCCI official, also dismissed media reports that the IPL was planning to stage matches in Saudi Arabia or to help the oil-rich country set up its own T20 league.

"It's the ICC's job to grow the game outside the traditional pockets," Dhumal said. "BCCI has helped nations in the past but as far as a T20 league in Saudi Arabia is considered, it's all speculation."