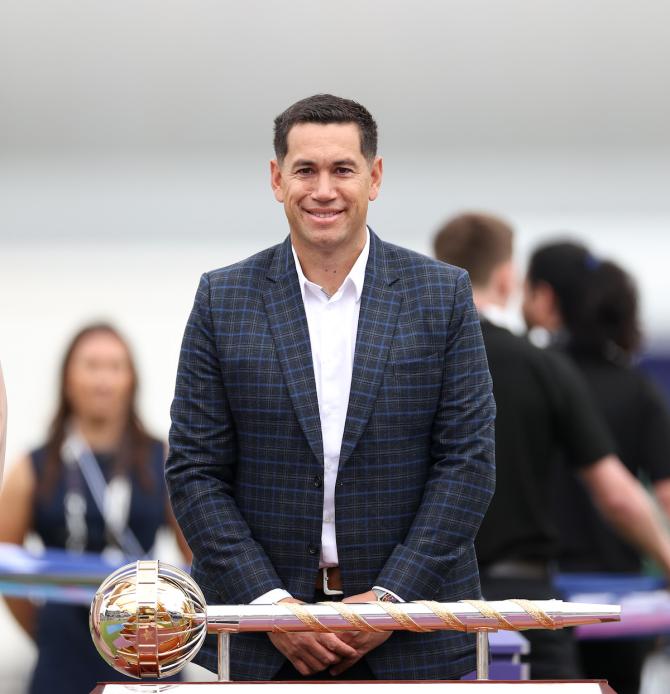 New Zealand great Ross Taylor feels time has come to pay cricketers adequately to keep them interested in playing international cricket or else more players will give up their national contracts.
New Zealand pacer Trent Boult is one of the biggest names in world cricket to have withdrawn from his national contract as he wanted to spend more time with family and make himself available for T20 franchise cricket.
England opener Jason Roy too gave up his incremental contact with the ECB for more lucrative opportunities in leagues around the world.
"As it stands, players have to think about their futures and their longevity. I don't see a mass exodus when they are young. I definitely see it coming from players who are towards the end of their careers. That happens in other sports too," Taylor told PTI in a select media interaction on the sidelines of the World Test Championship final.
The issue of better remuneration is more relevant for players of smaller boards like West Indies, New Zealand and Sri Lanka.
"Boult for instance does a job that is very hard on his body. It is up to the boards to try to remunerate the players as best they can to keep them interested in playing international cricket.
"The carrot of international cricket will be there for a while eventually players will have to work out to look after themselves for the future," said the veteran of 112 Tests, 236 ODIs and 102 T20Is.
Taylor retired from the game last year. The 39-year-old had played an important part in New Zealand's victory over India in the inaugural WTC final two years ago.
He feels WTC is helping Test cricket stay relevant.
"This is where the WTC becomes very important. Lot of talk about relevancy and having World Cup points in Tests makes it relevant. You saw what it has done to New Zealand cricket. It also improves your overall cricket," added the WTC ambassador .
Ashwin might have played a role against Australian left handers
India made the tough call to leave out premier spinner R Ashwin from the playing eleven for the WTC final against Australia. Considering the overcast conditions in the morning, India went in with four pacers and one spinner in Ravindra Jadeja.
"Yes and no. I get it. You have got to pick your team for what you decide to do. They wanted to bowl first and Ashwin might not have played a big a part but Australia do have a lot of left-handers and he might have played a role against them.
"Having said that, I can understand and respect the decision that Rohit and Rahul would have had to make," said the New Zealander.
He also said the idea of best-of-three WTC final is not realistic.
"In an ideal world it would work but it is not possible considering the amount of cricket being played."
© Copyright 2023 PTI. All rights reserved. Republication or redistribution of PTI content, including by framing or similar means, is expressly prohibited without the prior written consent.