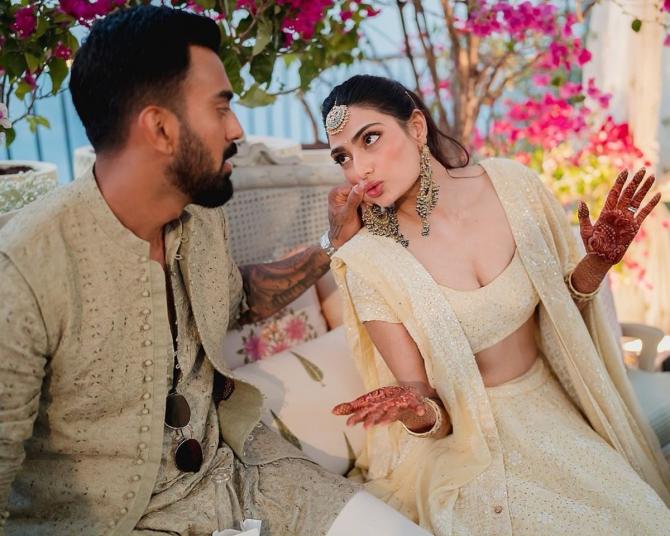 K L Rahul's IPL 2023 season ended early after he sustained an injury that necessitated surgery in London.
On Saturday, Rahul found himself at the centre of social media chatter as speculation about his visit to an adult-themed nightclub in London went viral.
In response, his wife Athiya Shetty denounced those spreading false information on social media.
'While I usually prefer to remain silent, there are times when it becomes necessary to defend oneself,' Athiya wrote in an Instagram story.
'Rahul, our friends, and I went to a regular establishment, as anyone would. Please refrain from twisting facts and sensationalising stories. Let's prioritise peace and love,' Athiya said.
Rahul faces an extended period on the sidelines following thigh surgery as a result of the injury he sustained during the game against Royal Challengers Bangalore.