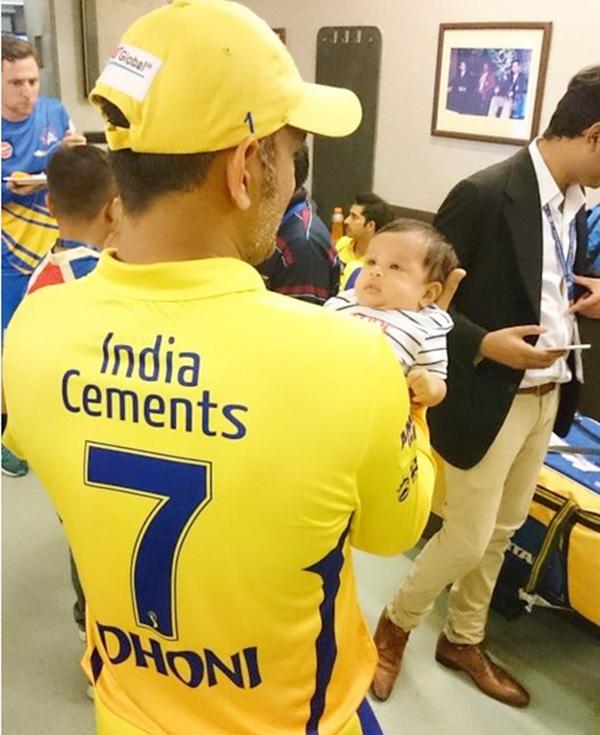 Mahendra Singh Dhoni with daughter Ziva. Photograph: Twitter
You must have seen Sakshi Dhoni in the stadiums often but be prepared to see more of Mahendra Singh Dhoni's daughter.
Ziva wasspotted in the stands to cheer Chennai Super Kings in their Indian Premier League match in Bangalore, on Wednesday.
Not even a year old and Ziva has already made her stadium debut.
The Chennai Super Kings' skipper brought her to the dressing room after the team's match against Royal Challengers Bangalore. Needless to say that CSK won the match by 27 runs.
What turned the match in Chennai Super Kings' favour
The doting father tweeted, "Stadium debut for ZIVA, her first time in the dressing room."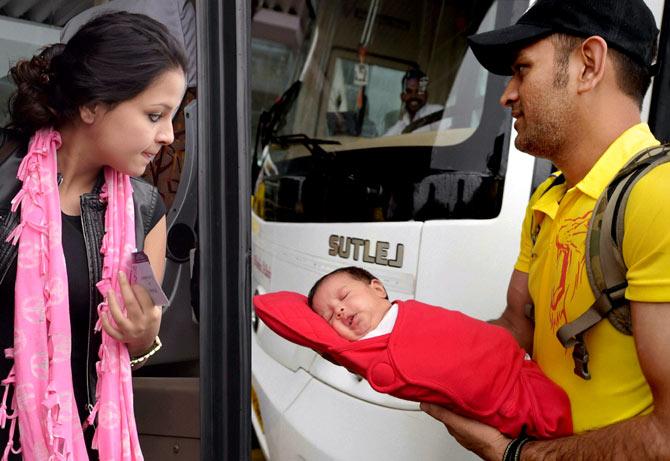 Mahendra Singh Dhoni with his wife Sakshi and daughter Ziva. Photograph: PTI
Since returning from the ICC World Cup, India captain Mahendra Singh Dhoni has ensured he does not miss even a second from his daughter.
Having missed her birth in February, as he was busy playing in the just-concluded World Cup in Australia and New Zealand, he is keen to make up for lost time.
Earlier, Dhoni had said the birth of a child brings changes in people's lives.
"Your life does change with the kind of smile the baby gives you," he said.
"She doesn't care whether I play for my country or play for a good franchisee like Chennai. She wants to cry, she cries. It gives a very good feeling," the India captain added.