The sports management firm that manages Mahendra Singh Dhoni clarified on Monday that India's skipper does not hold stake in the company, putting to rest speculation about a possible conflict of interest.
It was reported in the media that Dhoni has a 15 per cent stake in Rhiti Sports, which also manages Suresh Raina, Ravindra Jadeja and Pragyan Ojha, besides the Indian captain.
However, the firm made it clear that Dhoni was a shareholder only for a brief period, and currently has no stake.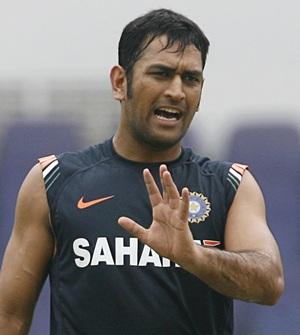 "As on date, MSD holds no shareholding in Rhiti Sports Management (P) Ltd. However, it is made clear that shareholding was allotted to MSD on 22.03.2013 only to secure certain old outstandings which were due for more than one year.
"Further, the payments were cleared in April 2013 and the shareholding was transferred back to promoter of the company on 26.04.2013," a statement from Rhiti Sports chairman Arun Pandey read.
In 2010, Dhoni signed up with Rhiti Sports reportedly for Rs 210 crore, an average of Rs 70 crore a year, the costliest deal in Indian cricket.
"We at Rhiti Sports Management Pvt Ltd are greatly aggrieved at the widespread media reports regarding alleged conflict of interest of MSD.
"Though not obligated to but in order to put at rest these widespread speculations, we are issuing the following statement to bring in knowledge the correct factual matrix.
"It is made clear that the Management of Rhiti Sports Management (P) Ltd understands its obligations to the field of sport and the country and adheres to the laws of the land," he added in the statement.
Interestingly, two of these players -- Raina and Jadeja -- are part of the same IPL franchise, the Chennai Super Kings, which is also captained by Dhoni.
Ojha had joined Rhiti Sports during Australia's last tour of India.
Image: Mahendra Singh Dhoni
Photograph: Reuters