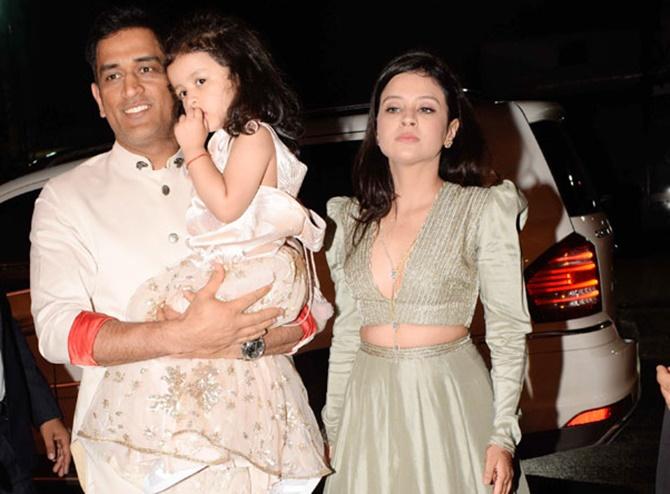 Former India captain Mahendra Singh Dhoni's wife Sakshi, on Friday, took to Twitter and hit out at misinformation being spread about the cricketer.
She did not specify the exact piece of misinformation she was referring to, but Dhoni has been at the receiving end of some trolling.
Social media has been flooded with comments about Dhoni's contribution. She tweeted, "I request all media houses to stop carrying out false news at sensitive times like these ! Shame on You ! I wonder where responsible journalism has disappeared!"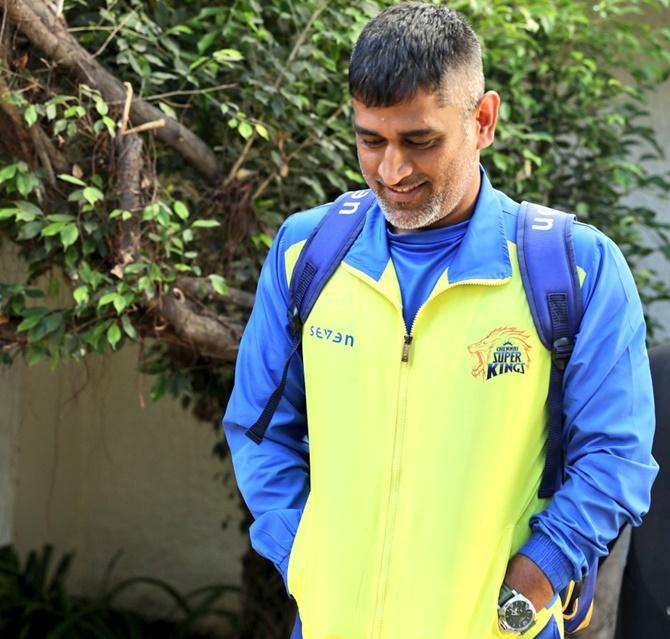 Amidst this, reports of India's former captain Mahendra Singh Dhoni making a contribution of ₹ 1 Lakh through a Pune based NGO, started flooding social media. The CSK star had donated the money to the Mukul Madhav Foundation, public charitable trust, via crowdfunding website 'Ketto'.
Many fans were not pleased with the amount given away by Dhoni as they took to social media to vent out their anger on the 2011 World Cup hero. Social media claimed that despite Dhoni being one of the richest cricketers in the world with a net worth of ₹ 800 Crores, his contribution to fighting coronavirus pandemic is too small.
Here are some of the reactions: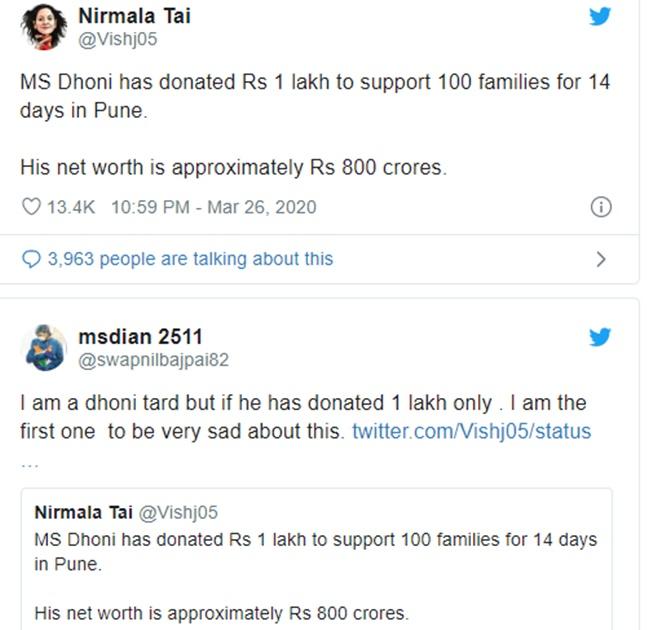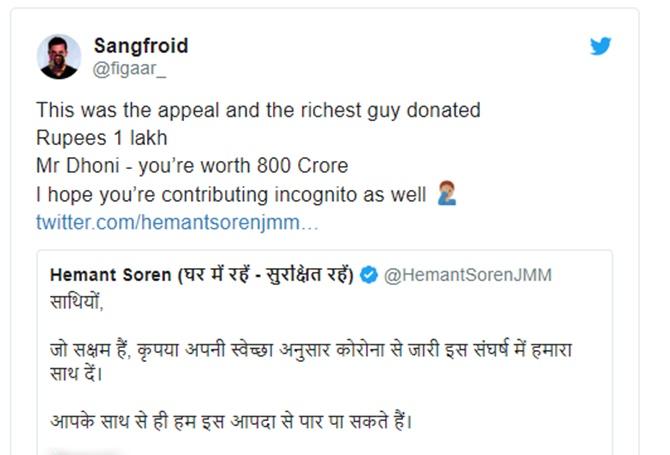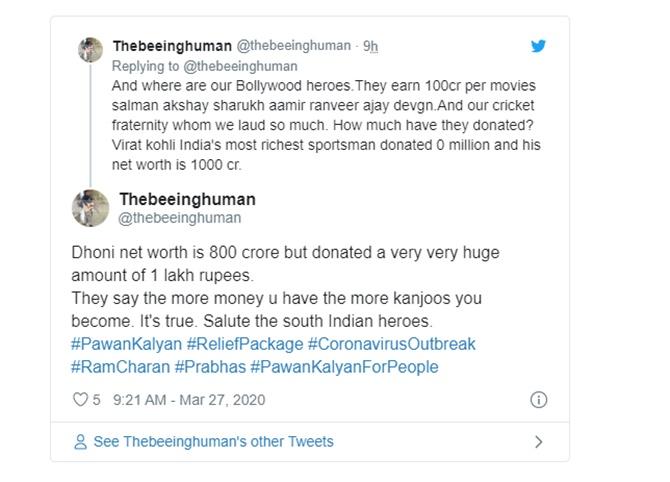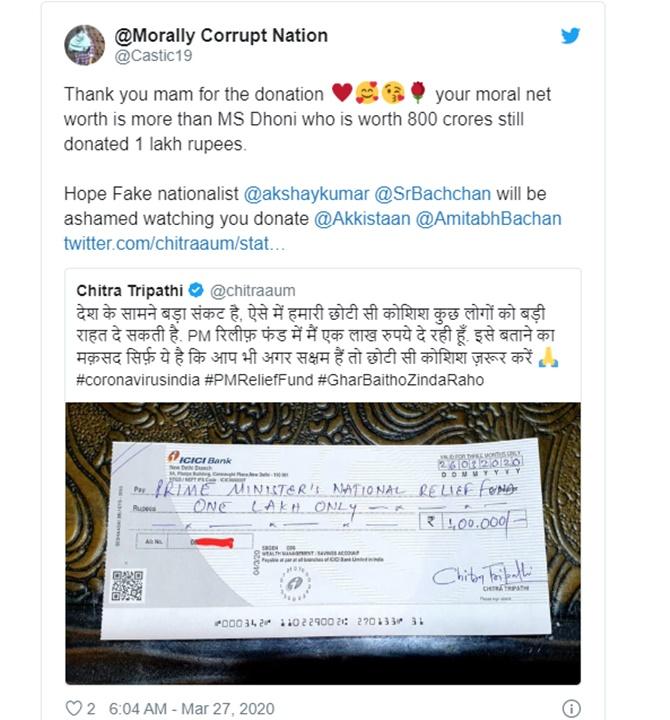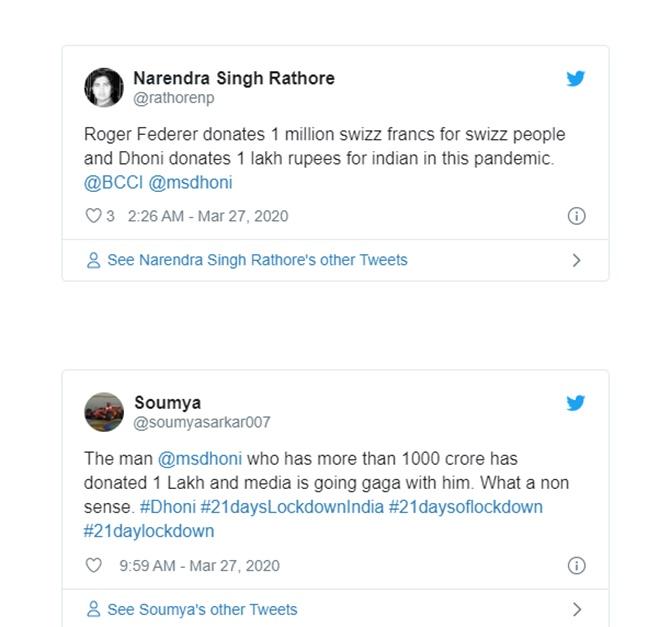 However, several came in Dhoni's defence and argued that the donation was made only for an NGO and not PM's relief fund.