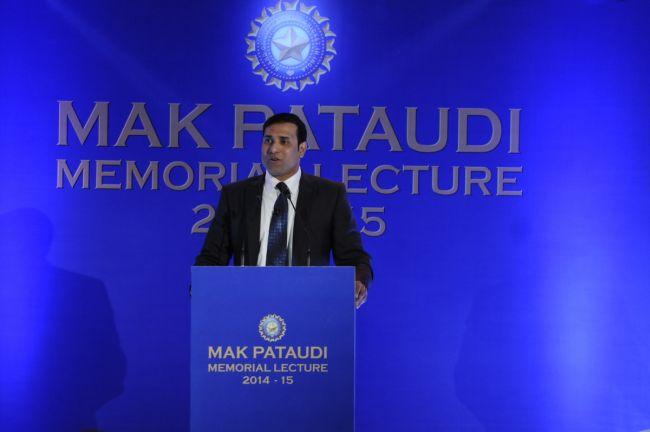 Former India cricketer VVS Laxman delivers the third annual Pataudi Memorial lecture. Photograph: BCCI
With the threat of Twenty20 cricket eating into the share of the five-day format, former India middle order batsman VVS Laxman said it's high time new innovation, like day-night matches, is introduced to sustain the legacy of Test cricket.
Worried about the future of Test cricket, Laxman advocated introducing day-night matches to reignite passion and rope in the younger generation of crowd which has been hooked to T20 nowadays.
"The survival of the longer version of the game is very important for the future of cricket. This should be the biggest worry confronting the administrators. While we are not sure whether day-night Tests will meet technical requirements, it may draw new audiences for its sheer novelty," Laxman said, while delivering the Mansur Ali Khan Pataudi memorial lecture, organized the Board of Control for Cricket in India on Wednesday.
"People could dash to a ground after a day's work and unwind for a few hours. Who knows, the interest in Test cricket might be reignited; may be it's worth a shot.
"Test cricket during the day should remain long, but occasionally five days of Test cricket under lights, especially in places where there's extreme heat and less dew, will add an exciting dimension to the game," he added.
'T20 has opened up a lot of avenues'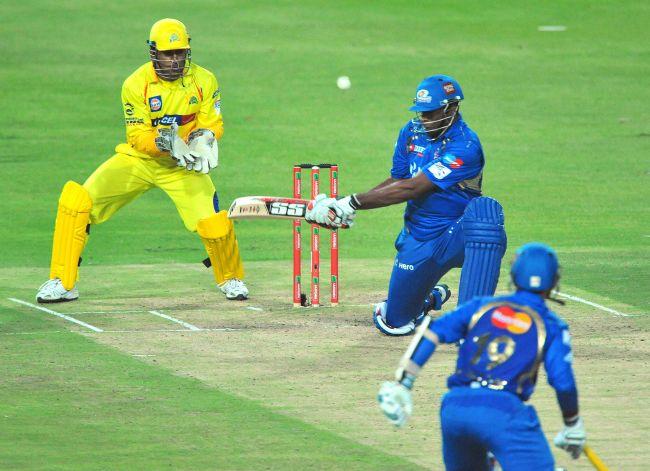 Kieron Pollard and Mahendra Singh Dhoni in action during a Champions League Twenty20 game. Photograph: Duif du Toit / Gallo Images/Getty Images
Admitting that there's little interest in the longer version these days, the stylish Hyderabadi batsman said: "There is no joy performing to empty galleries, but suddenly, though, it has come to afflict Test cricket. It's imperative to find ways to sustain Test cricket. I say with confidence that to majority of the players Test cricket remains the most sought after badge of honour."
At the same time, Laxman said he loves the shorter version of T20, something he missed playing.
"Admittedly, T20 has opened up a lot of avenues and economy for larger number of players. The spectators are guaranteed entertainment in three action-packed hours, like going to a movie. We have to find ways for both formats to work.
"Despite being old-fashioned, I'm a huge fan of T20 cricket. I would have loved to played T20 cricket earlier. It forces you to think differently. As we have seen, it has triggered bowling and fielding innovation that are simply mind-boggling."
'It's imperative that the rules of cricket are respected and adhered to'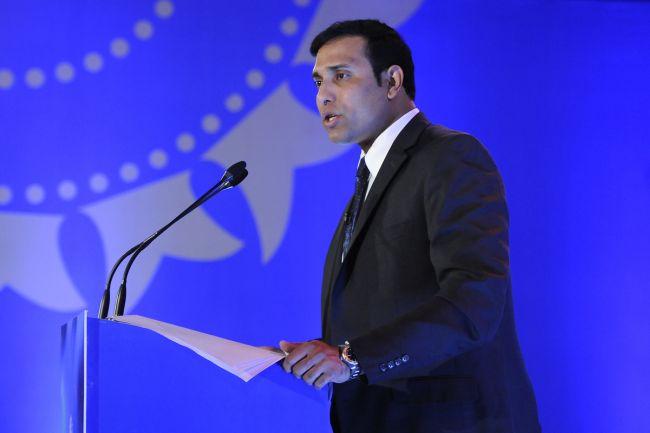 VVS Laxman at the third annual Pataudi Memorial lecture. Photograph: BCCI
Laxman further voiced concern about weeding out bowlers with suspect action and playing the gentleman's game with sporting spirit.
"In the last few months, some of the most celebrated names in the world have come under the scanner. While I sympathize with them, it's imperative that the rules of cricket are respected and adhered to.
"It's essential that we address the issue of suspect action which is not endemic to one region or country. It becomes imperative for every coach and cricket board to root out this problem.
"I'm glad that the ICC has taken a proactive and aggressive stance toward towards weeding out the malaise of bowling with suspect action. There can be no compromise on the laws of the game."
'Need to prepare pacy wickets'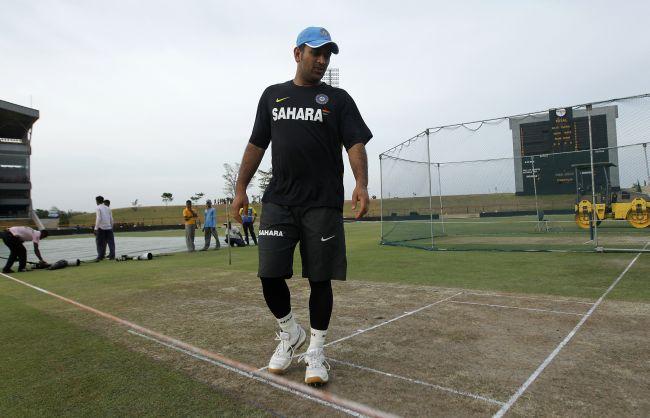 Mahendra Singh Dhoni checks out the pitch. Photograph: Dinuka Liyanawatte/Reuters
Laxman also urged preparation of pacy wickets in each zone.
"India's victory overseas has given me the biggest satisfaction. We must try to be consistent when we travel. We must continue to play to our strength by playing on pitches that assist spin. But we must also identify at least one venue in each zone where we can replicate surfaces we're most likely to encounter overseas. That way we can have proper preparatory camps before travelling overseas.
"India has been the No 1 Test team in the past, a position we held for nearly three years. But we have to improve our performance oversees. India recently have won at the Lord's and proved that we can be a force to reckon with.
"Now Australia series looms ahead; it will be another big Test and learning experience for the youngsters. Nothing will please Tiger Pataudi more than a vibrant Test team – awesome at home and more than competitive overseas," he added.
'Renewed a self-belief'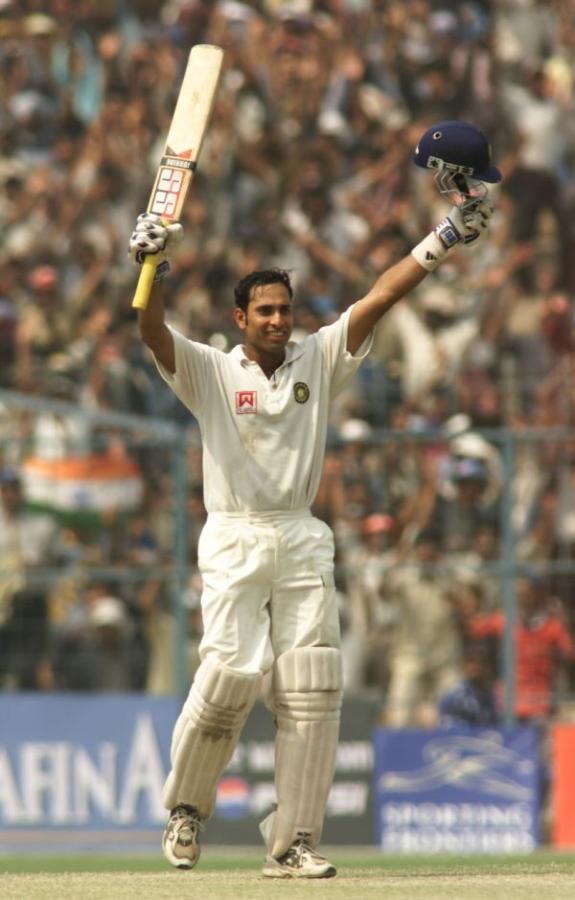 VVS Laxman celebrates after completing a double century against Australia in Kolkata in 2001. Photograph: Hamish Blair/ALLSPORT
Recounting the famous victory against Australia in 2001, in which he scored 281 in the second innings, he said: "It was achieved at home; but the manner in which we came back against Australia from the dead instilled a renewed a self-belief.
"Suddenly we believed no situation was beyond us. That victory here (Kolkata) and the next in Chennai in 2001 was a huge turning point in the history of Indian cricket.
"The presence of John Wright and aggressive Sourav Ganguly played a part. It was no coincidence that India began to travel better."
Laxman also paid glowing tribute to the late Pataudi.
"It's a great honour to deliver this lecture instituted in memory of one of the pioneers of Indian cricket. The youngest Test captain and first under whom India won the first Test series.
'Pataudi had a certain aura and charisma'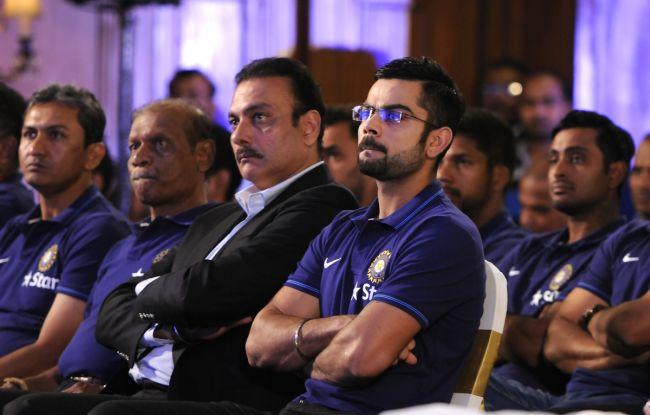 Virat Kohli, India's captain for the ongoing ODIs against Sri Lanka, with teammates and officials listen to VVS Laxman at the Pataudi Memorial Lecture. Photograph: BCCI
Recalling Pataudi's exploits, he said: "To understand his capability, I ask all batsmen to shut one eye and try batting. I tried doing this and asked my young son to throw the ball at me. What slows down is the instinctive reaction to spot the ball and hit it. It's nearly impossible to see the depth of the third dimension.
"It is one of cricket's extraordinary stories. He (Pataudi) had a certain aura and charisma that elevated him to the rank of first among equals. Not only an accomplished batsman, but he was India's finest fielders, setting high standards.
"He instilled self-belief to the Indian team; he had to overcome great adversity. For that I salute him. He was a true champion in every way.
"Apart from his many achievements, he was the first superstar of Indian cricket, someone who was ahead of its time, a visionary. He was Nawab not only of Pataudi, but Hyderabad too!"
© Copyright 2021 PTI. All rights reserved. Republication or redistribution of PTI content, including by framing or similar means, is expressly prohibited without the prior written consent.