Details on the 14 venues hosting matches during the February 14 - March 29 cricket World Cup.
In Australia:
1. Melbourne Cricket Ground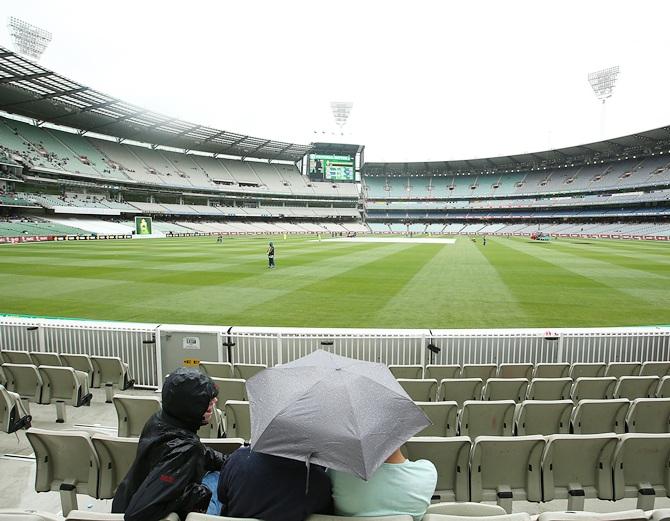 <
Fans wait as rain delays play during day four of the Third Test match between Australia and India at Melbourne Cricket Ground on December 29, 2014 in Melbourne. Photograph: Chris Hyde/Getty Images
One of the world's largest and most famous sporting venues, the 100,000-seat MCG was originally built for cricket in 1854 and was the main stadium for the 1956 Olympics and the venue for the 1992 World Cup final which saw Pakistan beat England.
Schedule: ICC Cricket World Cup 2015
16 INTERESTING cricket World Cup facts to blow your mind
History of ICC Cricket World Cup
Australia played their first test against England at the 'G' in 1877, winning by 45 runs, and the hosts' last victory there over their arch-rivals brought a test record crowd of 91,112 on Boxing Day, 2013.
2. Sydney Cricket Ground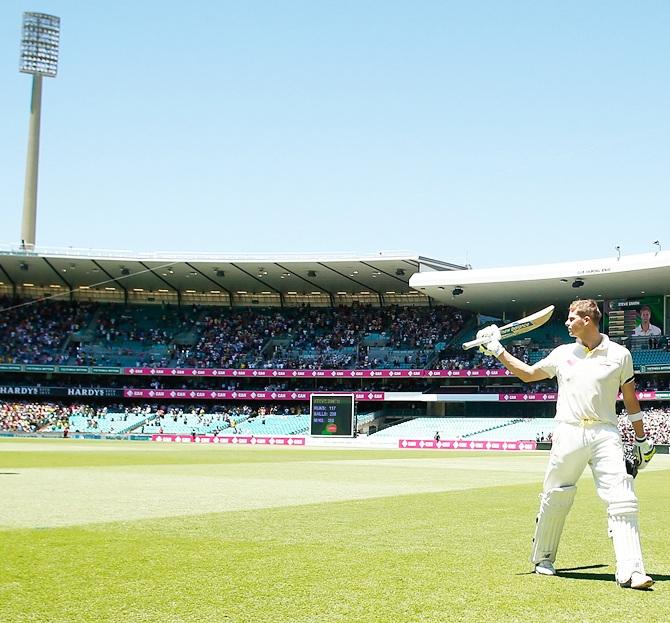 Steven Smith leaves the Sydney Cricket ground after being dismissed after scoring a century. Photograph: Daniel Munoz/Getty Images
Founded on a swampy reserve for colonial soldiers to play sports in the mid-19th century, the Sydney Cricket Ground is the only one of Australia's major cricket grounds that regularly presents wickets offering decent turn for spinners.
The SCG was also the first venue to host a cricket match under lights when Australia played West Indies in 1978.
3. Adelaide Oval
A general view during the Big Bash League Semi FInal match between the Adelaide Strikers and the Sydney Sixers at Adelaide Oval, Australia. Photograph: Morne de Klerk/Getty Images
A major redevelopment of the Adelaide Oval has robbed the ground of its once famous old-world charm, but it remains an excellent venue to watch the sport. With short boundaries square of the wicket, it is a batsman's paradise.
Australia captain Michael Clarke has long plundered runs there, and he became the most prolific test century-scorer at the ground in December when he struck his seventh ton against India.
4. The WACA (Perth)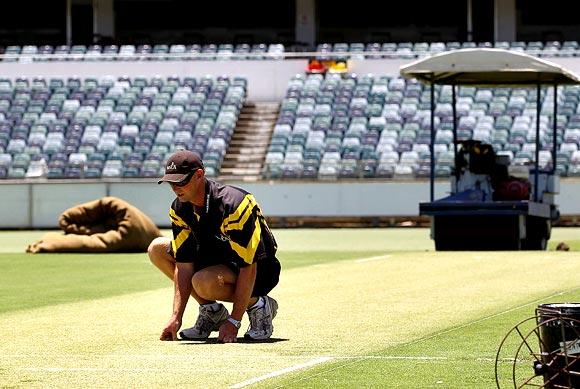 Curator Cameron Sutherland inspects the pitch at the WACA cricket stadium in Perth. Photograph: Getty Images
Possibly the least well-appointed of Australia's major grounds from a spectator's perspective, the Perth venue's fast and bouncy pitch is nonetheless beloved of pace and swing bowlers.
An afternoon sea-breeze called the 'Fremantle Doctor,' which blows across the ground, can bring extra pace and movement to test visiting batsmen.
The venue was the backdrop for an infamous clash between Australia fast bowler Dennis Lillee and Pakistan batsman Javed Miandad who collided on the pitch.
Lillee was suspended for two matches after kicking Miandad from behind and the Pakistani raised his bat above his head as if to strike him.
5. The Gabba (Brisbane)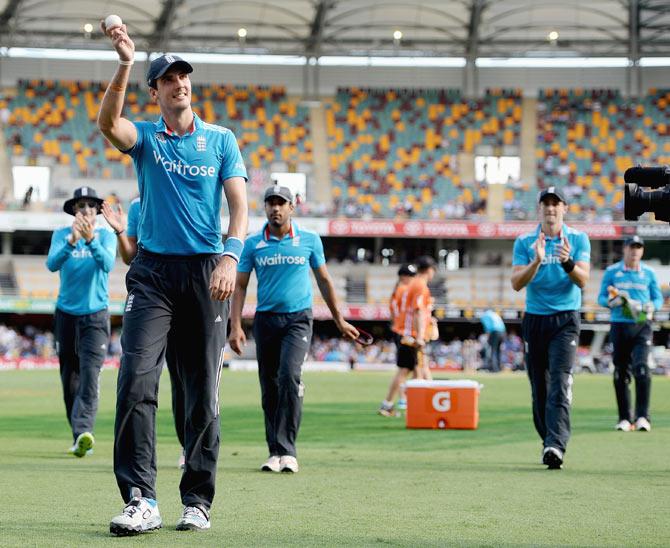 Steven Finn of England acknowledges the crowd as he leaves the field after taking five wickets against India at The Gabba last month. Photograph: Gareth Copley/Getty Images
Named after the surrounding suburb Woolloongabba, the Brisbane ground was built in 1896 and generally holds the opening Test of a series in Australia.
A somewhat soul-less bowl, the wicket is usually fast and bouncy and can be an intimidating place for visiting teams when packed out with a vociferous crowd.
It was the venue for the first tied Test between Australian and West Indies in 1960.
6. Bellerive Oval (Hobart)
Steven General view of play during the ODI tri-series match between Australia and England in Hobart. Photograph: Gareth Copley/Getty Images
On the nothern bank of the Derwent river in Tasmania state capital Hobart, picturesque Bellerive is a relatively young venue for international cricket, hosting its first One-day match in 1988 and test the following year.
The ground has been given a major face-lift for the World Cup and with its new grandstand, now boasts a capacity of 20,000.
7. Manuka Oval (Canberra)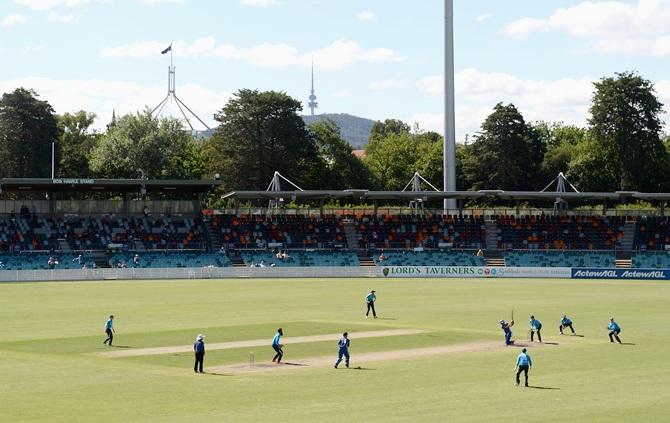 General view of play during the one day tour match between the ACT XI and England at Manuka Oval on January 12, 2015 in Canberra. Photograph: Gareth Copley/Getty Images
Built in the Depression era, the boutique Manuka Oval in Australia's capital Canberra has long hosted tour matches for visiting sides and held its first One-day International between South Africa and Zimbabwe at the 1992 World Cup.
In New Zealand:
8. Eden Park (Auckland)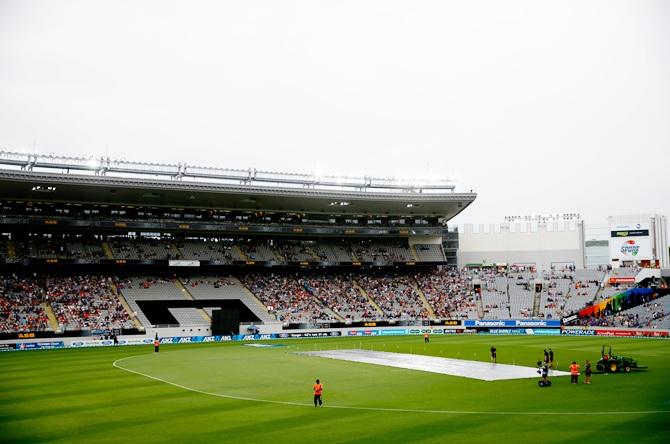 Rain holds up play during the ODI match between New Zealand and Sri Lanka at Eden Park in Auckland. Photograph: Phil Walter/Getty Images
Originally a drained swamp, it became a sports ground in 1900. The home of Auckland cricket since 1910 and Auckland rugby since 1925, it is also the site of the infamous flour bomb rugby test between South Africa and New Zealand in 1981.
While a multipurpose venue, it hosted the opening game of the 1992 tournament, it has become more of a specialised rugby ground since with the construction of stands for the 2011 rugby World Cup creating a strange configuration for cricket.
The ground has short boundaries behind square at the northern end and straight down the ground and captains and bowlers will need to plan accordingly.
Capacity has been reduced to around 45,000 after the removal of temporary seating following the 2011 rugby World Cup.
Will host three pool games, including the match between co-hosts Australia and New Zealand, and one semi-final.
9. Seddon Park (Hamilton)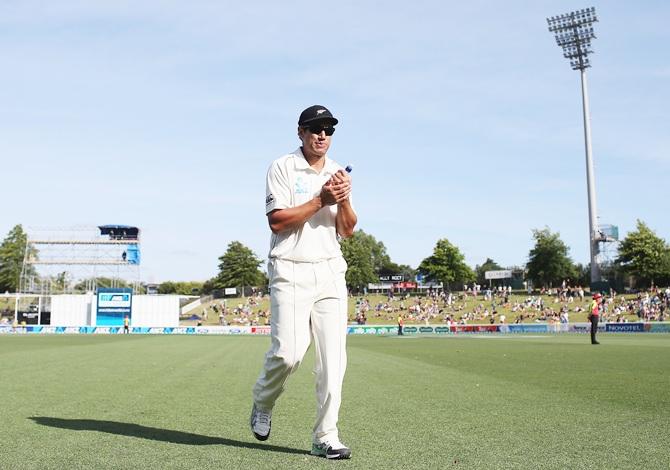 Ross Taylor of New Zealand acknowledges the crowd during day three of the Third Test match between New Zealand and the West Indies at Seddon Park. Photograph: Hagen Hopkins/Getty Images
The boutique-sized ground was designated for recreational use in 1864 and named after Prime Minister Richard Seddon in 1906.
Hosted its inaugural first class match during the 1956/57 season and first international match in 1981 before it became a test venue in 1991.
A sweeping grass bank around more than half of the perimeter contributes to a village green-like atmosphere during test matches for a crowd of about 10,000. Has been ranked in the top-20 cricket venues in the world.
10. McLean Park (Napier)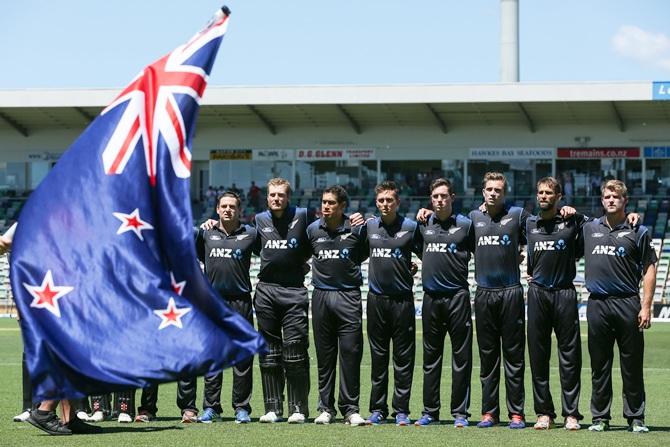 New Zealand players line up for the national anthem uring the ODI match between New Zealand and Pakistan at McLean Park. Photograph: Hagen Hopkins/Getty Images
Originally established in 1910 to serve as a site for public recreation and as a memorial to 19th century politician Donald McLean.
Essentially a rectangular rugby ground, but has an embankment at one end complemented by four separately built, but now linked, grandstands forming a horseshoe around the other three sides to give a capacity of about 22,000.
Short square boundaries and superb batting pitches often contribute to big scores in One-day matches.
11. Wellington Regional Stadium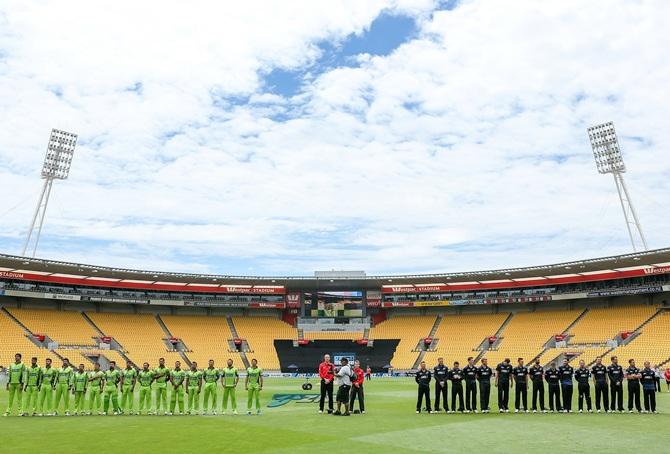 Players line up for the national anthems during the ODI match between New Zealand and Pakistan in Wellington. Photograph: Cameron Spencer/Getty Images
Built on rail yards land, the $130 million stadium replaced the windswept and crumbling Athletic Park as the main venue for rugby in 2000. Due to its oval shape and corrugated steel cladding, locals quickly nicknamed it 'The Cake Tin'.
Is a multi-use ground, hosting international limited overs cricket as well as rugby and soccer matches, open-air concerts and is the venue for the hugely popular New Zealand stop on the IRB's world sevens circuit.
Film maker Peter Jackson also recorded 30,000 fans chanting during a cricket match at the ground to use as sound effects for his Lord of the Rings trilogy.
12. Saxton Oval (Nelson)
Players warm up at Saxton Park Oval. Photograph: Cameron Spencer/Getty Images
The smallest World Cup venue with a capacity of just 5,000, the Oval is part of a wider sports complex developed by local government to centralise sports and recreation facilities in the city.
Cricket was first played on the picturesque ground in 2009 with a T20 match between Central Districts and Canterbury.
The boutique ground hosted its first One-day International in January last year when New Zealand played West Indies, while the World Cup co-hosts played Sri Lanka there in January.
It will host three pool matches during the tournament.
13. Hagley Oval (Christchurch)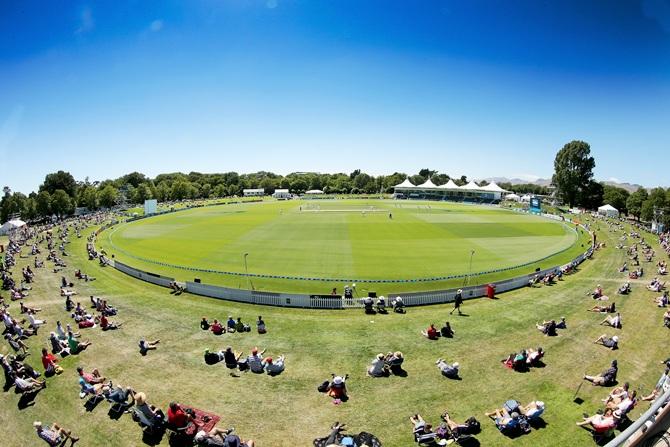 General view of Hagley Oval during day four of the first Test match between New Zealand and Sri Lanka in Christchurch. Photograph: Martin Hunter/Getty Images
Local cricket officials were forced to develop a new international venue after the February 22, 2011 earthquake devastated much of central Christchurch, including LancasterPark though its rectangular shape was becoming less suited for cricket matches anyway.
The ground on the vast green space of HagleyPark on the western edges of the city was awarded the opening game before it had been given planning permission. Opponents then launched an expensive court case to halt it.
Permission was granted in 2013 and the 9,000-capacity venue hosted its first international match in December when New Zealand played Sri Lanka in a test - the first international cricket match in the city since the earthquake.
It then held its first One-day International in January between the same sides, with temporary stands to be built taking the capacity to 20,000 for the tournament's opening match between the two sides.
14. University Oval (Dunedin)
The Otago Volts and Wellington Firebirds enter the field of play to observe a moments silence in the memory of Australian cricketer Phillip Hughes at University Oval, in Dunedin. Photograph: Rob Jefferies/Getty Images
The picturesque ground near the city's university hosted its first international match in 2008, though it needed significant upgrades to the drainage system and wicket block in its early days.
Its expansion has been halted by a protection order on a historic building at the northern end of the venue and its capacity is restricted to around 6,000, even with temporary seating.
Was the site of the first use of cricket's Decision Review System (DRS) in a Test between New Zealand and Pakistan in 2009.
The ground will host three matches in pool play with Afghanistan and Scotland both playing two matches each there.