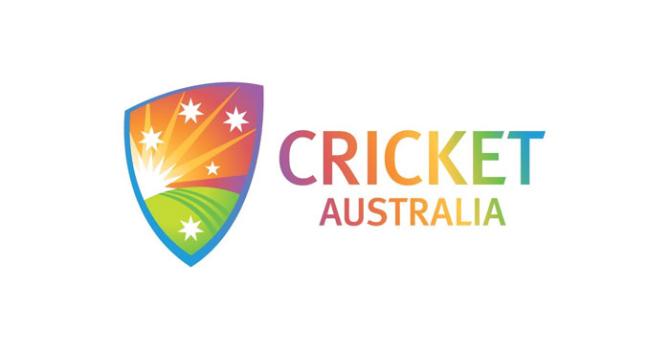 IMAGE: Cricket Australia's tweeted a photo of their logo painted in hues of the rainbow. Photograph: CA/Twitter
"Cricket is a sport for all Australians, and we support marriage equality", a tweet from Cricket Australia read on Monday.
Pledging their support for same-sex marriages, the Australian Cricket Board announced on their official website that they have joined more than 1,600 organisations in signing an open letter of support for Australian Marriage Equality.
The tweet was accompanied by the CA logo painted in hues of the rainbow in support of LGBT rights.
With the Australian Bureau of Statistic due to send out postal votes for the Australian Government's Australian Marriage Law Survey this week, Cricket Australia chief executive James Sutherland said the decision was in keeping with CA's vision of being a sport for all Australians.
"Cricket must be a welcoming environment for each and every one of us, regardless of gender, cultural heritage and – importantly in the current environment – sexuality," cricket.com.au quoted Sutherland as saying.
"That holds true whether you are pulling on pads for the first time in community cricket, representing your country, volunteering your time or working for a cricket organisation.
"In 2014, we joined other leading sporting codes to announce our support of the Bingham Cup charter, which seeks to end homophobia in sport and ensure that all sports have inclusive and anti-discriminatory policies. There is still progress to be made across sport, and while cricket can always be doing more to support the LGBTI community, we hope that supporting marriage equality will send a strong message to the cricket community across Australia that we are a Sport For All," he further stated.
Good on ya, Aussies!