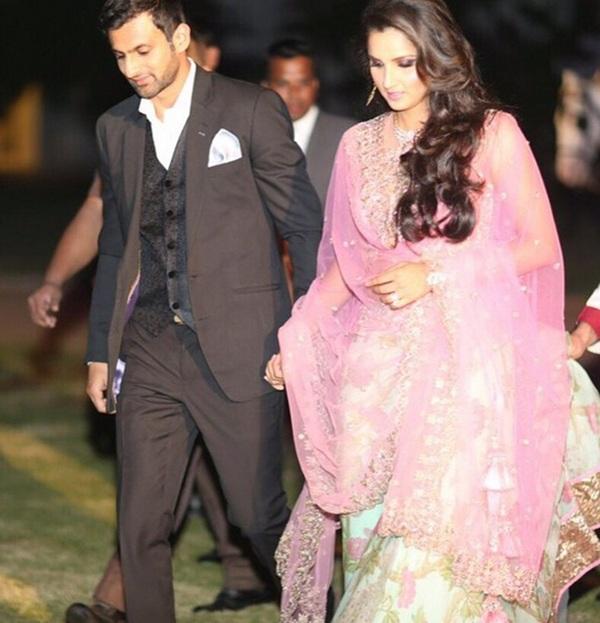 IMAGE Pakistan's Shoaib Malik with his tennis star wife, Sania Mirza. Photograph: Instagram
Former Pakistan captain Shoaib Malik credited his wife, Indian tennis star Sania Mirza, for his success in international cricket since his recall to the national side this year.
Pakistan's coach Waqar Younis was also of the same opinion and credited his wife for the 'new Malik'.
"Credit must be given to his wife (Sania Mirza), she's a top level sports star herself so she knows how to deal with the demands and pressures of the game. I find Malik a lot more humble and understanding than before and his game has gone up a notch too," Waqar told Sport360.
After his stupendous show in Test series against England, Malik appreciated his wife's influence.
The all-rounder said he learnt a lot from his World No 1 women's doubles wife.
"I think there was pressure on me to also perform as a professional sportsman after Sania's outstanding success in recent times on the tennis court."
"We speak to each other every day and now I have become used to congratulating her on her titles and she on my success," Malik added.