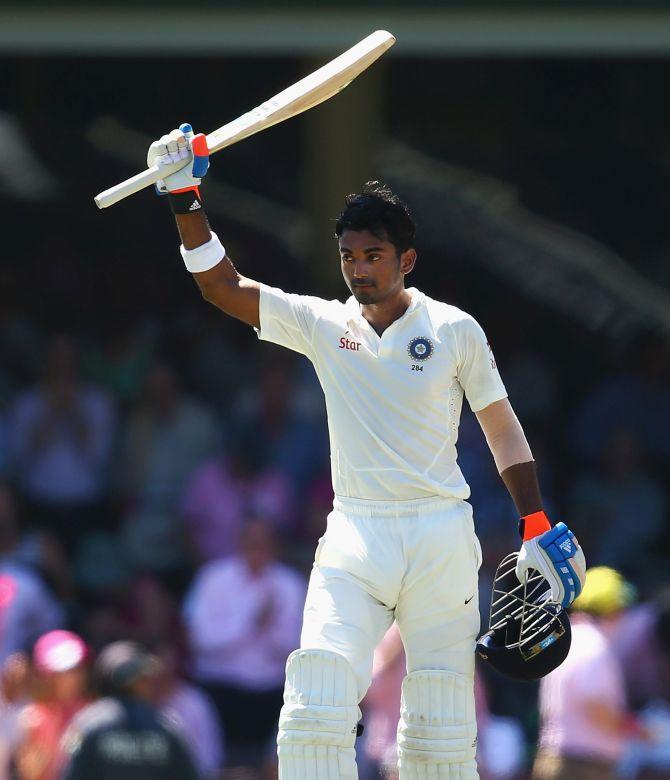 KL Rahul reacts after completing his half-century. Photograph: Cameron Spencer/Getty Images
Shikhar Dhawan's return to form may have given sleepless nights to KL Rahul, but ask the youngster and he would he shares a "good relationship" with the southpaw and the competition for opening slot is good for the team.
The talented opener who missed the one-off Test against Bangladesh due to dengue, is now fit and is working hard towards regaining his place in the side.
"Shikhar has done well in the last couple of years. I took his spot and he has got it back. I am really happy for him as he batted well. He has been doing well in all formats, and even in Australia I felt he was batting well. We would want competition like that. We have a good relationship and we play for the same IPL team. So we talk a lot about batting and he has always helped me," Rahul told Cricinfo.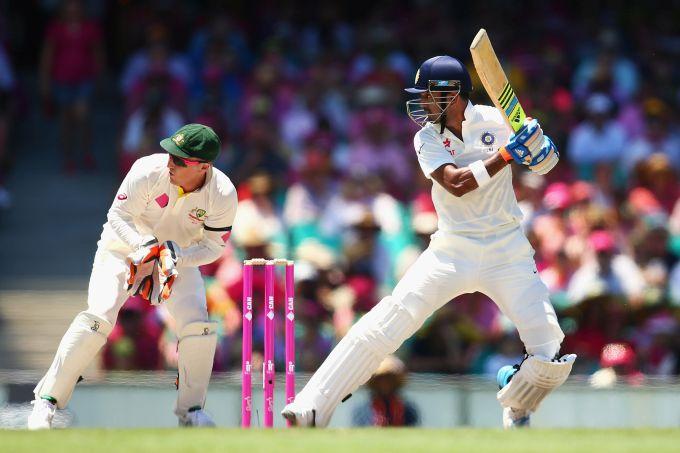 KL Rahul hits one to the boundary. Photograph: Cameron Spencer/Getty Images
The opener, who scored his maiden Test hundred against Australia at Sydney has resumed training at the National Cricket Academy in Bangalore. He says the main focus for him ahead of the next international season is to get "fitter and stronger."
"I will take it one match at a time and don't want to think too far ahead and put pressure on myself. Definitely, it is a good opportunity as all the (upcoming) Test matches are in India or the subcontinent where the conditions are batting friendly.
"It will be challenging because we will play good international sides. I have used this time away to work on my kills where I was lacking and looking to get better and do well in the Test matches coming ahead," Rahul added.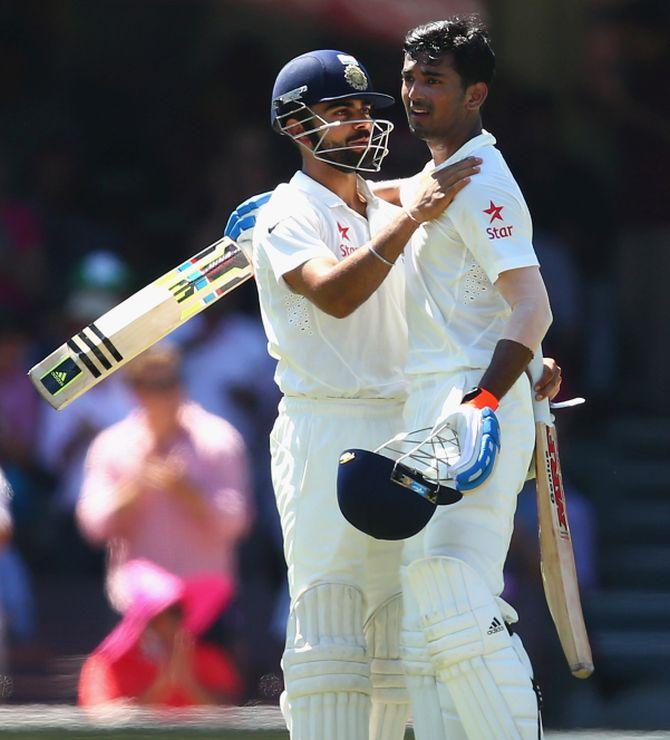 Virat Kohli congratulates KL Rahul after he completed his century. Photograph: Cameron Spencer/Getty Images
When quizzed about his maiden Test ton, Rahul said, "I keep watching that innings [in Sydney] - 270 odd balls - and feel like I did something really well. That is what I had planned, not to play a lot of shots and play within myself and give myself a chance by spending a lot of time in the middle and wait for the bowlers to make mistakes.
"I stuck to my plan and did not do anything fancy and did not play any rash strokes. So it was a very satisfying knock not because it was my first international hundred but because I went out there and executed my plan."