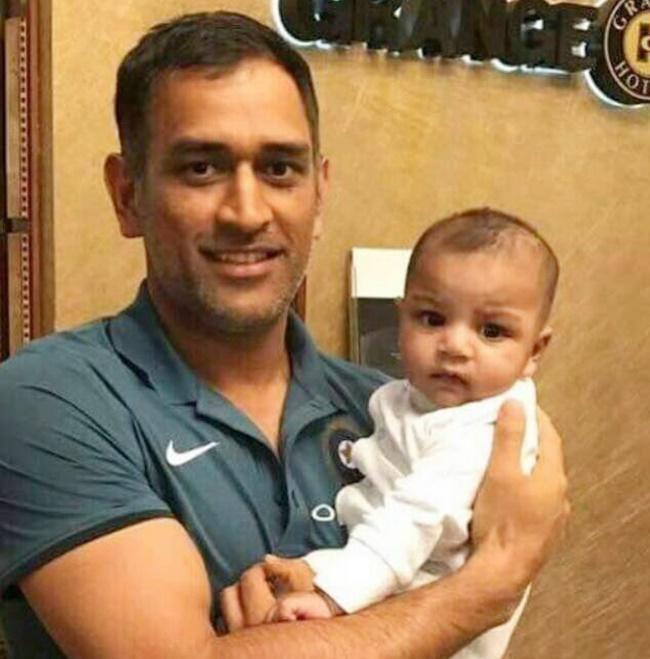 IMAGE: Mahendra Singh Dhoni with Sarfraz Ahmed's son. Photograph: Kind Courtesy Rajdeep Sardesai/ Twitter
India are favourites to retain the Champions Trophy on Sunday but against arch-rivals Pakistan it will sure be a highly-charged final.
Ahead of the final, the players from both sides were seen in a relaxed mood.
Former Indian captain Mahendra Singh Dhoni got clicked with Pakistani captain Sarfraz Ahmed's son, who was born in February.
Sarfraz Ahmed had revealed that he is a great admirer of Dhoni and also idolises him.
This photograph of Dhoni with Sarfraz's son was tweeted by Indian journalist Rajdeep Sardesai and soon it went viral.
Like any meeting of the two countries, the final will attract enormous interest in the cricket-mad sub-continent but for now this sweet photograph takes all the attention.