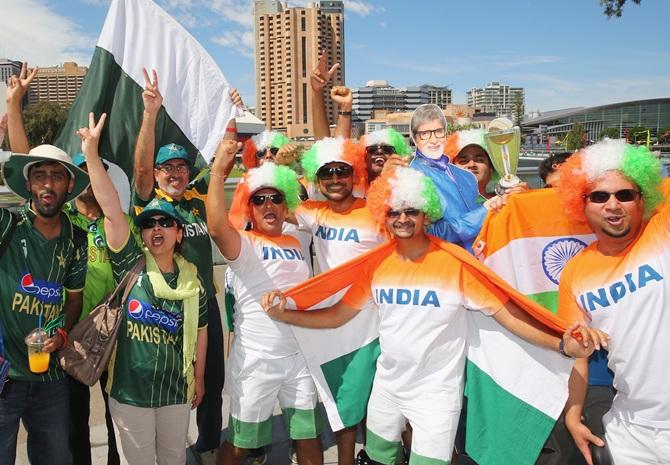 Amidst the uncertainty over the India-Pakistan World Twenty20 cricket match, scheduled in Dharamsala, Home Minister Rajnath Singh said central paramilitary forces will be provided to ensure security for the March 19 event.

"If the (Himachal Pradesh) Chief Minister asks for security forces, we will provide," he told reporters in New Delhi on Friday.

A cloud hangs over the marquee match, with Himachal Pradesh's ex-servicemen protesting against the game in the wake of January 2 Pathankot terror attacks.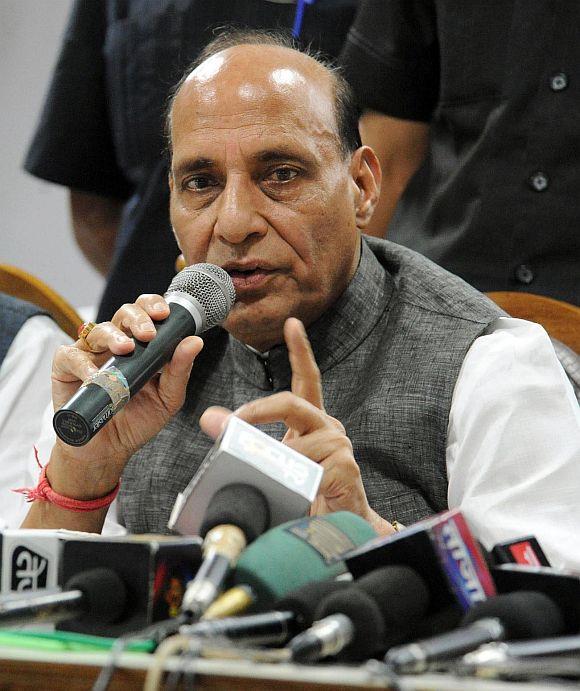 Chief Minister Virbhadra Singh, on Tuesday, had written a letter to the Union Home Minister stating that his government cannot provide security for the match.

The Chief Minister had also said war veterans of the state did not want the Indo-Pak match to be held in Dharamsala.

"They are not opposing the holding of matches. They are against the Pakistan team playing in Himachal Pradesh," Singh had said.

BCCI secretary and BJP MP Anurag Thakur said he was hopeful of the match happening in the hill station following his meeting with the Chief Minister.

Pakistan Cricket Board chief Shaharyar Khan had also written to BCCI seeking assurance of foolproof security to Pakistani players.
- We assure foolproof security but ball in PCB court: BCCI
Image: Home Minister Rajnath Singh
Photograph: PTI
© Copyright 2022 PTI. All rights reserved. Republication or redistribution of PTI content, including by framing or similar means, is expressly prohibited without the prior written consent.