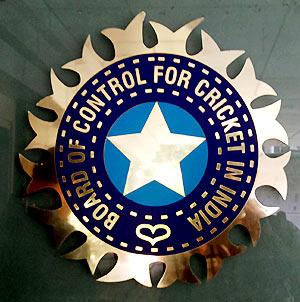 The Competition Appellate Tribunal set aside a CCI order against the Board of Control for Cricket in India for alleged abuse of dominance, saying the regulator relied on 'legally unsustainable' information downloaded from Internet for nailing the governing body for cricket in India.
In its order passed in February 2014, the Competition Commission of India imposed a penalty of Rs 52.24 crore on the BCCI after finding it guilty of indulging in anti-competitive practices in the organisation of Indian Premier League Twenty20 tournament.
- Why Srinivasan was barred from contesting BCCI elections

Stating that BCCI had abused its dominant position, the CCI had also directed it to 'cease and desist' from any practice in future that denies market access to potential competitors.
The order followed a complaint filed by an individual against BCCI way back in November 2010.

The BCCI later challenged the CCI's directive before Compat, which now set it aside and remitted the case to the Commission 'for fresh disposal'.

"The finding recorded by the Commission on the issue of abuse of dominance is legally unsustainable and is liable to be set-aside because the information downloaded from the net and similar other material do not have any evidentiary value and, in any case, the same could not have been relied upon by the Commission without giving an effective opportunity to the appellant (BCCI) to controvert the same," Compat said.

Earlier in its order, the CCI had said that "the abuse by BCCI was of a grave nature and the quantum of penalty that needs to be levied should be commensurate with the gravity of the violation".

Among others, the BCCI was accused of alleged irregularities in the grant of franchise rights for team ownership, media rights for coverage of the league and award of sponsorship rights.
- Coverage: IPL Spot-fixing

The complaint against BCCI was referred in December 2010 to the CCI's Director General, the investigating arm of the fair trade regulator.

During the probe, BCCI had contended that it is a 'not-for profit' society for the promotion of sport of cricket and its activities is outside the purview of the Competition Act.
© Copyright 2021 PTI. All rights reserved. Republication or redistribution of PTI content, including by framing or similar means, is expressly prohibited without the prior written consent.