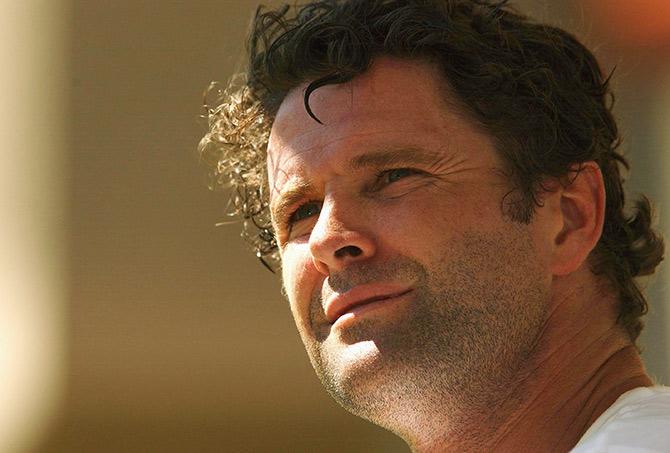 IMAGE: Chris Cairns of New Zealand looks on. Photograph: Nick Laham/Getty Images
Former New Zealand captain Chris Cairns must wait until Monday at the earliest to learn the result of his perjury trial after jurors failed to reach a verdict following a second day of deliberations.
The 45-year-old Cairns is accused of lying during a libel action against Indian Premier League founder Lalit Modi, and is facing charges of perjury and perverting the course of justice.
The jury of seven women and five men has considered the evidence for more than eight hours at London's Southwark Crown Court, across Tuesday and Friday. The court did not sit on Wednesday and Thursday.
The judge, Justice Nigel Sweeney, said today he will accept a majority verdict of either 10-2 or 11-1. The trial began on October 5 and is headed into its ninth week.
In 2010, Modi used a social media account to accuse Cairns of fixing a game in the now defunct Indian Cricket League, a rival Twenty20 competition to the IPL in 2008.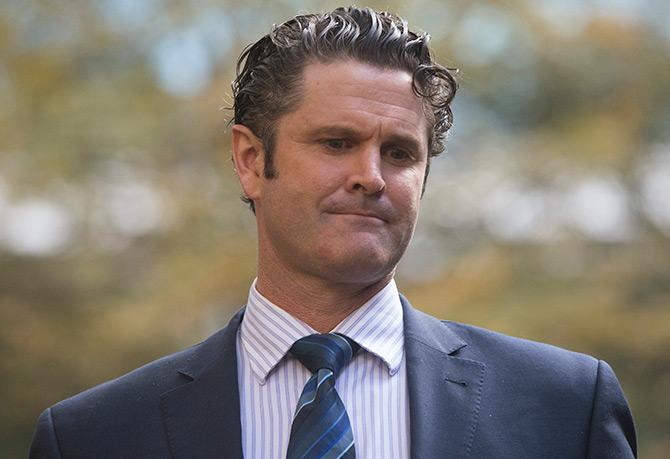 IMAGE: Former New Zealand cricket captain Chris Cairns. Photograph: Neil Hall/Reuters
Cairns sued Modi in London for libel and was awarded damages, but is now subject to the perjury action.
He was accused of falsely declaring under oath that he had never cheated at cricket, and of perverting the course of justice by inducing fellow New Zealand cricketer Lou Vincent to give a false statement in that case.
The trial has heard evidence from cricketers, including former Australia captain Ricky Ponting and current New Zealand captain Brendon McCullum. McCullum testified that Cairns approached him with a "business proposition" that involved match-fixing in April 2008.
Cairns is one of New Zealand's greatest allrounders, who played 62 tests from 1989-2004, and also played in 215 one-day internationals. He lives and works in Australia.