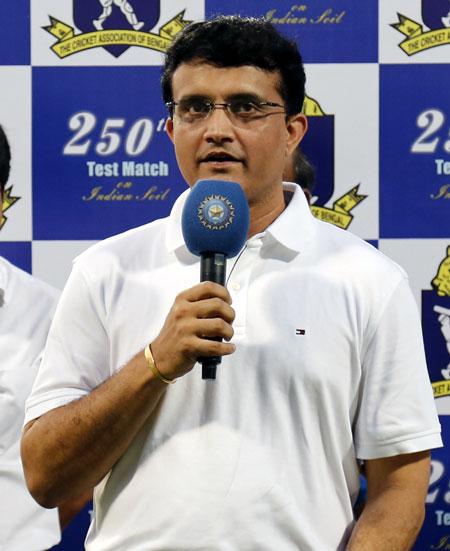 The Cricket Association of Bengal (CAB) president Sourav Ganguly on Saturday told the members that the body cannot hold its AGM, scheduled later this month, due to lack of clarity on Lodha committee recommendations.
"Not sure what will happen next. We will wait for the Supreme Court hearing (on July 14)," the former India captain told reporters after their emergent meeting.
CAB's legal counsel Ushanath Banerjee, who attended the meeting, said the association cannot hold an Annual General Meeting because of pending issues before the Supreme Court.
"Holding of AGM will be wrongful and illegal unless the amendments as directed by the SC are effected which are in doubt as a number of issues are awaited for a final call in the apex court," Ganguly said.
In an act of defiance, the structural reforms recommended by Justice RM Lodha and approved by the Supreme Court nearly a year ago have not been implemented by the BCCI and its members.
Lodha, a former Chief Justice of India, was irked by the BCCI's defiance and critical of the Committee of Administrators (COA) for not being proactive enough, saying there was no ambiguity in the order.
But the CAB legal counsel Banerjee said: "A number of issues have been placed before the Supreme Court not only by the CAB but all over India including BCCI. The Supreme Court is saying they will hear. So till a full clarity is reached it's difficult to implement."
As per Lodha reforms, Ganguly will have to go for a compulsory 'cooling off' of three years having completed three qyears at the state association as secretary and president.
The CAB has partially implemented Lodha reforms as treasurer and former joint secretary Biswarup Dey, among others, were forced out of the association after completing nine years in administration.
The total tenure in cricket administration (state + BCCI) will be nine years cumulative.
Image: Sourav Ganguly
Photograph: BCCI