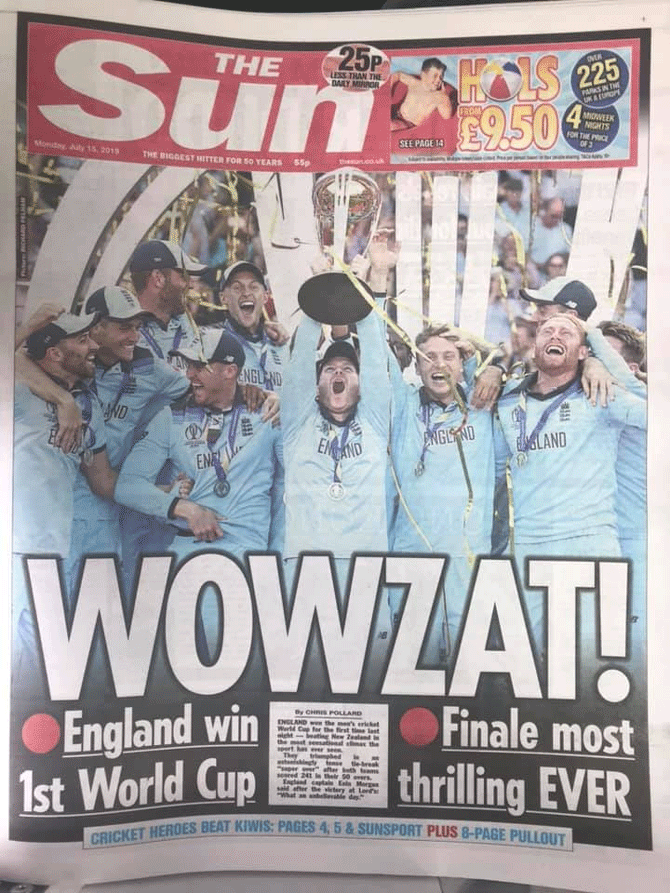 British media have hailed Eoin Morgan's men for ending a 44-year wait for a 50-overs World Cup title in a nail-biting final.
"England do not win World Cups very often but when they do, blimey, they make the nation suffer for its glory," wrote Matt Dickinson in the Times.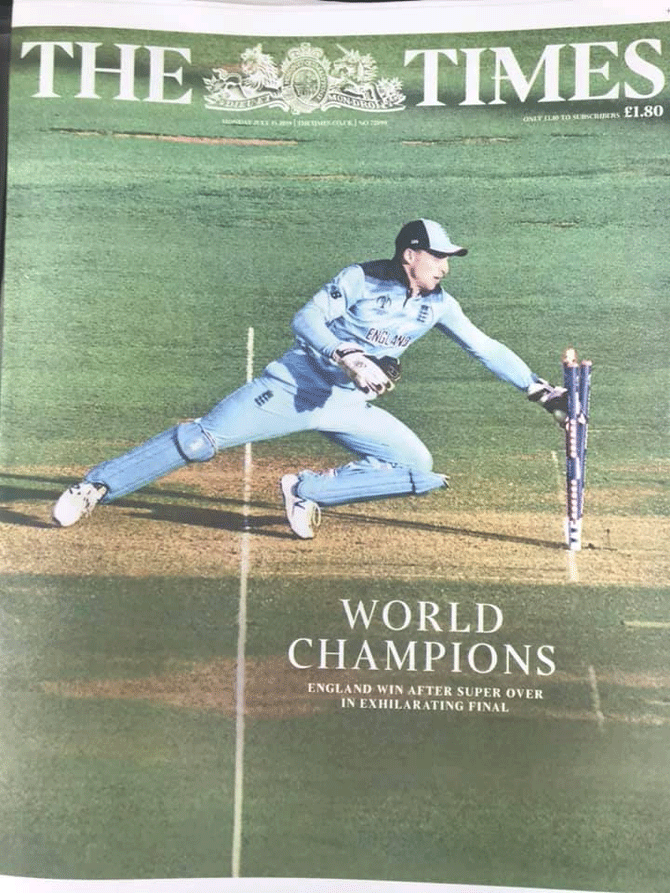 "After extra-time for Bobby Moore and England's footballers in 1966, and again for Martin Johnson and his rugby union heroes in 2003, a Super Over at Lord's made this the most beautifully spectacular way for Morgan's side to make history."
Barney Ronay wrote in The Guardian: "A World Cup win is a vindication on many levels.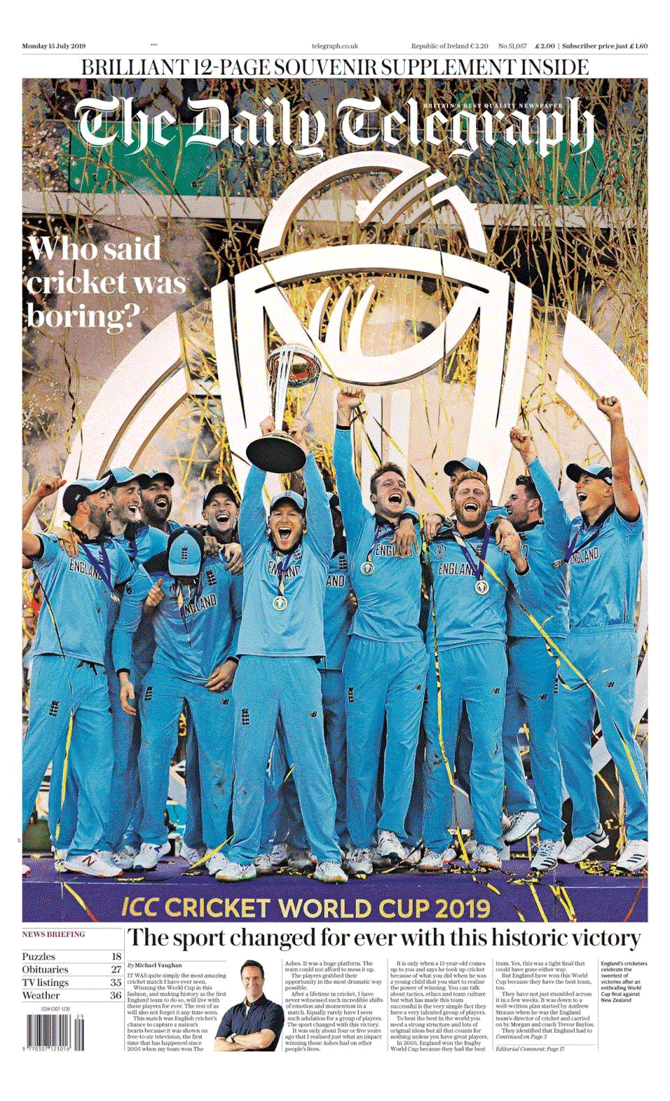 "For the players, whose names will now live in English cricket lore as the nation's first ever 50-over champions, it's a triumph of skill, hard work and modernising brio."