'I feel that, as a unit, we were unable to match up to what was expected.'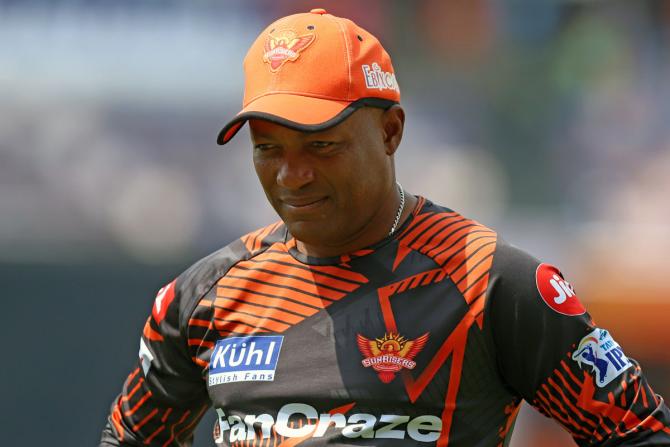 Batting great Brian Lara conceded that he was not able to come to 'grips' with the rigours and emotions of IPL in his first year as Sunrisers Hyderabad head coach as the franchise once again made an early exit from the T20 league.
Defending champions Gujarat Titans became the first team to make the play-offs following their their 34-run win over Sunrisers Hyderabad on Monday. The result also knocked out the Lara-coached side who still have two more matches left.

"First of all, it's my first year (as head coach of an IPL side)," Lara said.

Lara indicated understanding the nitty-gritty in his first year of being the chief coach of a T20 team was difficult.

After an unsuccessful 2022 where they finished eighth, SRH parted ways with their most successful coach Tom Moody who had guided them to the playoffs five times and win the IPL 2016.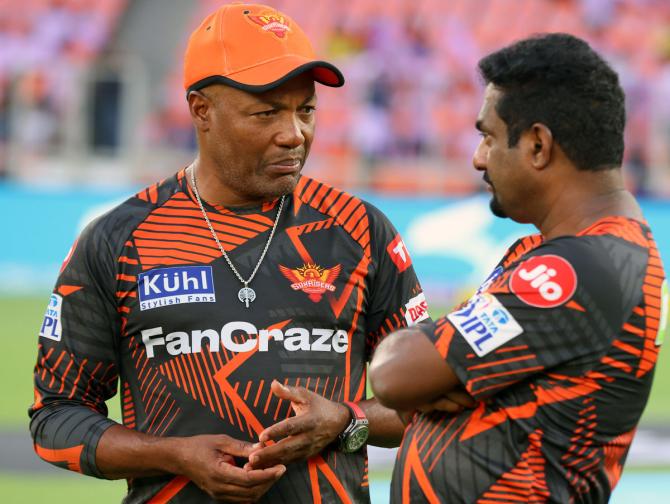 Formerly a strategic adviser and batting coach, this was the West Indian great's first assignment as a head coach of a T20 team.

"Not getting to grips with the emotions of going through an IPL season, especially when we were back to travelling to different venues and finding out different surfaces," the 54-year-old said.

"Our last year was based on 3-4 venues (due to Covid-19 and bio-bubble environment), so there is a huge difference in that," he added.

"As a coach, an appreciation of how much you have to pay attention to what's going on is a meticulous task to get things right continuously," Lara said, hoping that the players correct their 'mistakes' next season and emerge "much better cricketers".

Lara further said they had a "respectable batting unit" but their batters were not able to come to the party.

SRH had relied heavily on Rahul Tripathi and Abhishek Sharma in batting, but the duo came a cropper this season.

Tripathi, who scored 413 last season, made 258 runs from 12 matches this time, while Sharma, who scored 426 runs in 2022, managed 215 from 10 matches.

"The likes of Rahul Tripathi or Abhishek Sharma, who scored runs last year in excess of 400 (each) find themselves struggling a bit this year.

"But it's not just one or two players, it's not just the Indian players. I feel that, as a unit, we were unable to match up to what was expected.

"If you look on paper I would think that this is a respectable batting line-up and we just weren't able to come to the party enough times," added Lara.

The franchise also has drawn flak for not giving enough opportunity to their tearaway pacer Umran Malik.

Umran Malik failed to impress

Umran Malik, who grabbed 12 wickets last season, has played just seven matches this time and returned with five scalps.

"You have to just look at the form of the player. We have great expectations of Umran (Malik). He's got Dale Steyn to work with," Lara said.

"But we have to play each game to win. We've got to put our best XI out on the field. So, I think, it's strictly on the fact that the form of the player is something that we look at before picking the team. We have got 25 players (in the squad to choose from)," Lara pointed out.

"I'd like you (media) to ask me that question about (Kartik) Tyagi because he is also a very special talent. He's only had one opportunity so far, so I think I can't see anything wrong in the selection," he added.
© Copyright 2023 PTI. All rights reserved. Republication or redistribution of PTI content, including by framing or similar means, is expressly prohibited without the prior written consent.