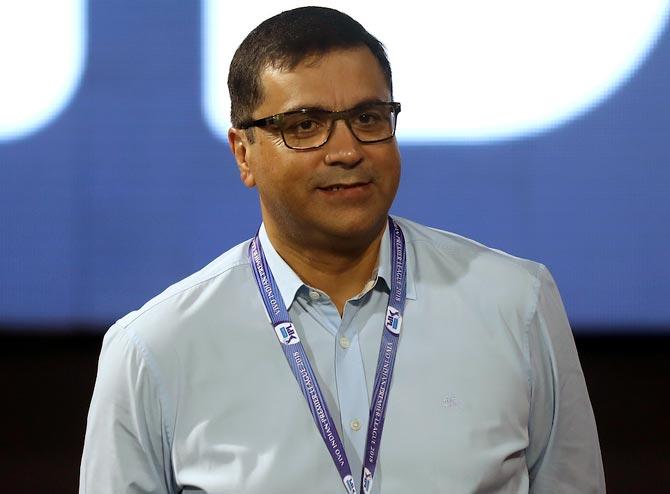 The Board of Control for Cricket in India's acting secretary Amitabh Chaudhary blamed CEO Rahul Johri for the Board's non-objection to the International Cricket Council's decision of converting the 2021 Champions Trophy into a World T20 championship.

"People are talking about how I didn't put in an objection at the ICC Board meeting when they decided to change the Champions Trophy into World T20. But let me tell you the decision to replace CT with World T20 was taken at the Chief Executives Meet," Chaudhary said after the BCCI Special General Meeting in New Delhi on Friday.
"In the Chief Executives' Meet, there was another Indian who was representing," Chaudhary said without naming Johri.

However, it is clear that India might not sign the Members Participation Agreement (MPA) to be provided at the ICC Annual Conference in Dublin.

The COA has show-caused Chaudhary asking him why he didn't keep the committee in the loop about the change in format after the decision was taken at the ICC quarterly meeting in Kolkata in April.

When asked if the BCCI will sign the MPA, Chaudhary is non committal.

"We have not decided whether we will sign the MPA. We will deliberate on it and let you know," Chaudhary said.

Meanwhile, it is learnt that the General Body wants Neeraj Kumar to continue as chief of Anti Corruption Unit (ACU) as current incumbent Ajit Singh's appointment has not been ratified by the units.

It is also learnt that general body has expressed reservations about Uttarakhand's entry into Ranji Trophy.