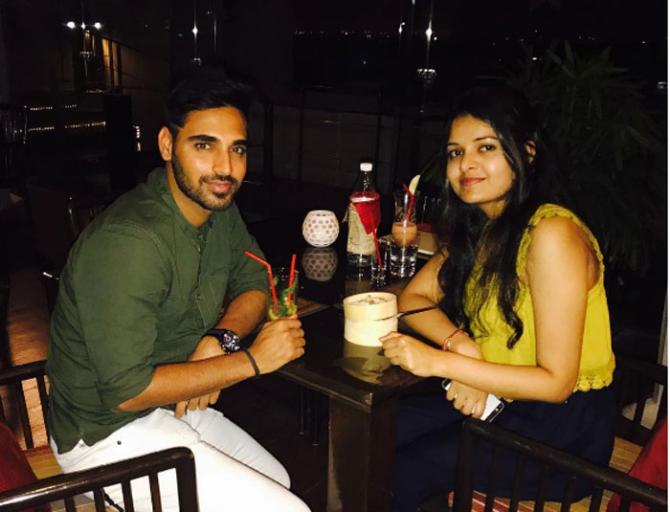 IMAGE: Bhuvneshwar Kumar shared this sweet picture on his Instagram page. Photograph: Bhuvneshwar Kumar/Twitter
Bhuvneshwar Kumar has been on a roll on the cricket field.
With his accurate bowling, the India pacer picked wickets and will and was also stingy with runs in the death overs in the recently-concluded five-match One-day series against Australia.
India and Australia will next lock horns in the three Twenty20 matches, the first of which commences on Saturday, Oct 7, and Bhuvi was making the most of his break from cricket.
Bhuvi shared a picture of himself with his girlfriend on Instagram, enjoying a relaxed evening at a restaurant.
"Here's the better half of the picture @nupurnagar," he posted on Instagram, tagging his girlfriend in the post.
That's a lovely way of introducing your fans to your girlfriend, we think, Bhuvi!
Here's hoping this 'match' witnesses many, many winning moments!