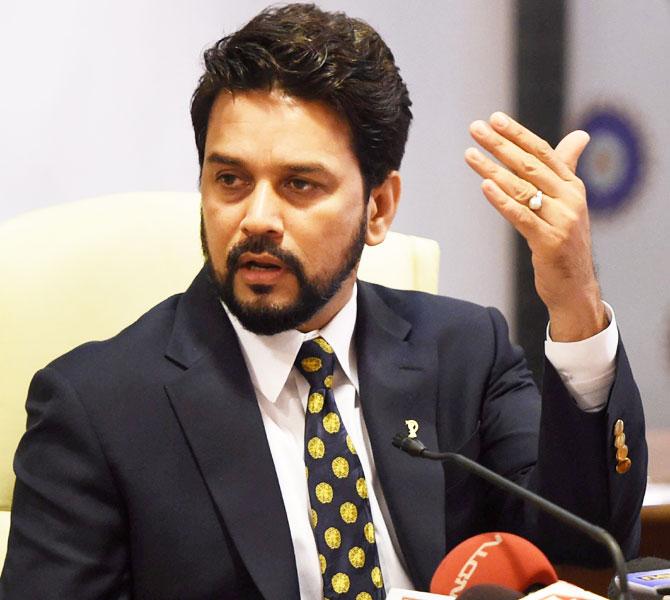 IMAGE: BCCI president Anurag Thakur during a press conference. Photograph: PTI.
The BCCI top brass is relieved that the Test series between England and India is starting at Rajkot on Wednesday as per schedule.
"BCCI is pleased and relieved with the order. We have the highest regard for the Supreme Court and we are extremely thankful that the Honourable Apex Court understood our position and granted a favourable relief," a very senior BCCI member in the know of things told PTI on Tuesday.
The BCCI's plea was that with funds being freezed till appointment of independent auditor, it was difficult to make financial transactions necessary for organization of a Test match.
"It's a great relief that Supreme Court has given a go-ahead for the series," the official said.
The Supreme Court has directed that Rs 58.6 lakh could be disbursed for the BCCI to conduct each of the Test matches.
The court has directed BCCI to make direct payment to the vendors while Lodha Committee will appoint a panel of expert administrators to oversee the proceedings.