BCCI's acting secretary Amitabh Chaudhary said that the committee will have a deadline of of a fortnight to submit its report and it will start working in the next two days.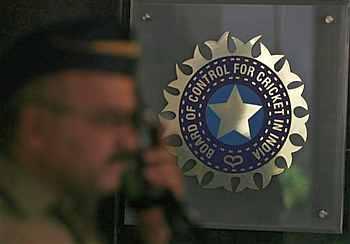 In a move expected to further delay the implementation of Lodha panel reforms, the Board of Control for Cricket in India on Monday decided to form a committee for analysing how 'best and quickly' the principal Supreme Court order can be executed.

The two hour and 45 minute long Special General Meeting in Mumbai, attended by controversial former BCCI president Narayanswami Srinivasan, did not take any decisive call as requested by the Committee of Administrators during a meeting with state units on Sunday.

"Today, we had the SGM with an eight-point agenda, the most important of which was implementation of the principal Supreme Court order dated July 18 (2016). The house deliberated in great detail and with a view to completing the implementation process constituted a committee, which will examine how best and quickly it can be implemented," BCCI's acting secretary Amitabh Chaudhary said after the meeting in Mumbai.
"It will be constituted tomorrow and should have its first recommendations in a fortnight's time. It's left to the office bearers and 5-6 members of the general body," he added.

Chaudhary said that the committee will have a deadline of of a fortnight to submit its report and it will start working in the next two days.

The principal issues are 'one state one vote', age cap of 70 years, cooling off period after every three years and reinstatement of a five-member selection panel instead of current three, although Choudhary did not elaborate.
"The committee will go into each and every action point necessitated by the principal judgement and only those exceptional and limited areas of difficulty will be brought to notice of COA which will thereafter decide course of action," said Choudhary.
"The Court's order has to be implemented. If meeting went on for two and a half hours, item no 1 (on the agenda) consumed in excess of an hour. There was no voting and it (panel) was unanimously constituted," he declared.
"I should think so - that it (report) will go to the general body. The committee will start its work in two days and the rest will follow," he said.
Choudhary said it was up to the affiliated units of the BCCI to decide who will represent them at the SGM when asked how Srinivasan, because of who the Board got into trouble in the past with the Supreme Court, could attend the meeting.
"Notice for a meeting says all member units of BCCI are requested to attend the meeting. As to which individual is chosen it's their (units') discretion as long as it does not violate any court order," he remarked.
On some of the other issues like bilateral engagement with Pakistan, Chaudhary reiterated the BCCI's stance that it can only play the arch-rivals if permitted by the government.
"On the 29th of last month we had a meeting (with PCB officials) which had become necessary as a result of a letter written by us, the BCCI, in April, 2014. They had invoked a provision of that letter and a dialogue was necessitated. Thereafter we had to meet them again in presence of the ICC (International Cricket Council). On both occasions our position was simple that tours of these natures can take place only after we have government permission," said the acting BCCI secretary.
On other ICC related matters, including the diminished revenue of $405 million to be received from the world body, he said "factual reporting was made to the general body and the general body was satisfied. That's it."
He also defended his statement made in London during the ICC Champions Trophy that there were no differences between India skipper Virat Kohli and then head coach Anil Kumble which subsequently proved false as the latter quit at the conclusion of India's campaign after he was all set to accompany the team to the West Indies.
"Suffice to say that I was answering the question in real time and in real time on the date on which the question was asked and answered, I actually did not see any smoke."
About revoking the suspension order of the Rajasthan Cricket Association, the acting secretary said: Rajasthan was litigant vs BCCI. However the association has conducted its election following Supreme Court's order and also communicated with us saying all impediments will be removed including litigation with BCCI.
"The house felt to inform them to first answer the show cause notice. It will be done expeditiously."

The new RCA president is Congressman CP Joshi.

The former IPS officer also informed that the newly-constructed stadium in Guwahati will soon be hosting international matches.

"The Assam CA's Stadium is fit to hold matches barring a few areas. Inspection was done by BCCI secretary and GM (Game Development)," he said.
- Report of Lodha Committee on Reforms in Cricket - Final Report, Volume 1
- Report of Lodha Committee on Reforms in Cricket - Final Report, Volume 2
© Copyright 2021 PTI. All rights reserved. Republication or redistribution of PTI content, including by framing or similar means, is expressly prohibited without the prior written consent.