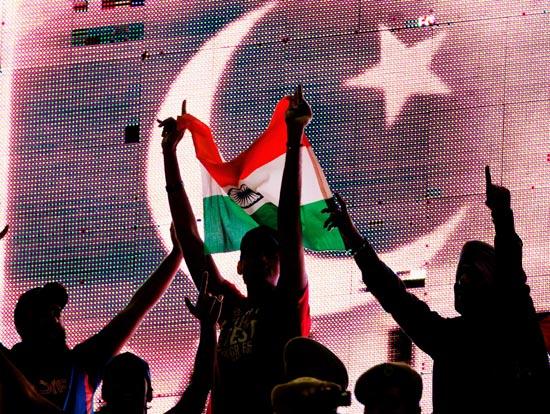 PCB remains hopeful that eventually the series would go ahead as planned despite the ongoing tensions between India and Pakistan. Photograph: Daniel Berehulak/Getty Images
The Board of Control for Cricket in India secretary Anurag Thakur made it clear that there will be no cricketing ties with Pakistan until they stop giving shelter to mafia Don Dawood Ibrahim and not make attempts to indulge in dialogue with separatist leaders.
"Dawood is in Karachi. National Security Adviser wants to meet separatists here. Are you really serious about peace and you expecting we'll play cricket with you?" Thakur said in a Twitter message.
The BCCI was scheduled to have a series with Pakistan in UAE in December but Thakur has made it clear that no cricketing ties will resume until cross border terrorism stops.
Pakistan Cricket Board chairman Shaharyar Khan admitted that the planned series between the two nations in the United Arab Emirates in December is in 'real danger'.
PCB is very keen to follow the Memorandum of Understanding (MoU) signed between the two Boards to play six bilateral series between 2015 and 2022 after the new governance system took place in the International Cricket Council.