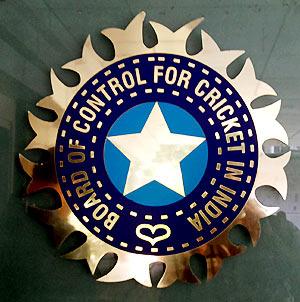 The Emergent Working Committee of the BCCI has been summoned in Chennai on Thursday to discuss the Board's bid to push for a larger share of the revenue earned by the International Cricket Council at the parent body's executive board meeting in Dubai on January 28 and 29.

Another issue that might just come up for discussion is proposing BCCI president N Srinivasan's name as the first chairman of the ICC although his name needs to be passed at a governing body meeting.

"The meeting has been summoned to apprise and get the working committee's nod for pushing BCCI's case of getting more revenue from ICC's earnings as bulk of it is generated by the Indian cricket board," BCCI secretary Sanjay Patel said.

BCCI president N Srinivasan during the end of last year had met Cricket Australia chairman Wally Edwards to discuss the issue of revenue sharing model and expressed his intentions about what the Indian cricket board feels on the matter.

When Patel was asked whether India will push for at least 70 percent on a new profit-sharing model,
the secretary replied, "That can't be said at the moment. Obviously that's one of the revenue models but there are a few alternative profit-sharing models also which we would be looking at. Basically, we will have a discussion on all aspects and look at the best possible solution".
It is already known that BCCI president has promised that all the affiliated units will be getting a bigger share of the booty and the decision to push for greater pie is expected to be unanimous.
As far as Srinivasan's name being pushed for ICC chairmanship, it can't technically happen at the Working Committee Meeting but might come up for discussion.
"The issue can come up for discussion at the Working Committee meeting but it doesn't have the powers to clear Mr Srinivasan's name. Obviously, he will be the unanimous choice but it would need to be cleared at a governing body meeting," a senior state unit office-bearer said.
The meeting in Dubai is set to feature a change in the ICC set-up with BCCI, England and Wales Cricket Board and Cricket Australia gaining more control than the other units in every aspect of parent body's functioning.