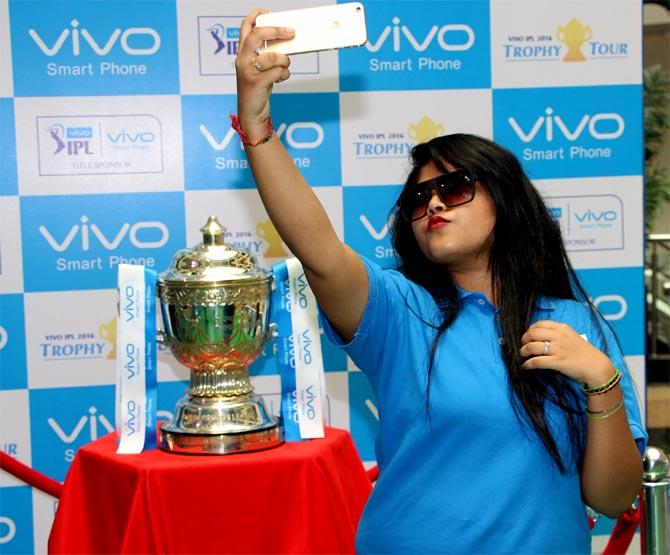 In a major revamp to its bidding process, the Committee of Administrators of the Board of Control for Cricket in India (BCCI) has decided that the Board's media rights (broadcast and digital) for the upcoming international and domestic matches will be granted through e-auction -- a departure from the sealed tender documentation process used till this year's IPL.
The e-auction is expected to be held on March 27.
The rights have been split across three categories -- a global television rights plus rest-of-world digital rights package, an Indian-subcontinent digital rights package, and a global consolidated rights package.
However, a major policy decision has been taken unilaterally by the COA led by Vinod Rai without even calling for a general body meeting of the BCCI.
"Yes, we have been sent a note that says that BCCI's media rights for international matches will be held through e-auction process. Now the note doesn't mention why a sudden departure after BCCI got a whopping Rs 16,347 crore deal from Star India Pvt Limited for IPL rights. As per convention, they didn't even bother to summon a general body meeting," an aggrieved senior official told PTI on Thursday.
It is learnt that e-commerce major 'mjunction', who are known for conducting e-auction in various spectrums, will be in charge of the process.
"Now what was the process of roping in 'mjunction' for the e-auction is also not known. In any case, the COA doesn't like being asked a few probing questions," the angry official alleged.
BCCI's broadcast rights for India's international and domestic matches is currently with Star Sports, who pay Rs 43.2 crore per match (Tests, ODIs or T20s).
However, with Star bagging the lucrative IPL, it will be interesting to see if they are interested in entering the fray in any of the categories.
Interestingly, one of BCCI's most powerful functionary currently (apart from COA) was not in favour of e-auction as he felt that "price discovery" takes a hit when competitors are aware of each other's capability of bidding.
"For example, the surprise element of price discovery is gone if company A knows that company B will stop at Rs 100 during an e-auction process (if its a forward auction, which will be the case here). Company A will then bid for Rs 101. But had it been sealed tender and there was desperation, if Company A bid Rs 100, company B could well bid Rs 500.
"That's what happened when Vivo and Oppo bid for India's shirt sponsorship. Despite being part of same parent concern, they didn't know each other's bidding price."
For the record, Oppo bagged India's team sponsorship deal for Rs 1079 crore while Vivo had bid for Rs 768 crore.
IMAGE: A fan poses with the IPL trophy
Photograph: BCCI