The Board of Control for Cricket in India's all-powerful Working Committee will meet in Mumbai next week, but it is not known whether the Indian team's recent poor performance against England and Pakistan would be deliberated upon.
"The meeting of the BCCI Working Committee is to be held at the Cricket Centre in Mumbai on January 15. It's a regular meeting," BCCI sources said on Wednesday.
There has been talk that the support staff of the Indian team, including chief coach Duncan Fletcher, may face the heat from the BCCI for the team's poor display but whether the Board's WC would discuss the matter on renewal of their contracts is not certain.
At the last WC meeting held on November 21, a consensus could not be reached whether to bring Mohammed Azharuddin back under the parent body's fold after the Andhra Pradesh High Court lifted the life ban on the former Indian captain by the Board.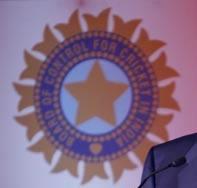 "The decision on Azharuddin's future in BCCI has been deferred. The working committee was undecided on whether to appeal against the decision or not. The legal team is still studying the case and it will still take some time to reach a conclusion," a senior BCCI official preferring anonymity had said then.
It remains to be seen whether the WC can come to an agreement on this issue at its first meeting in 2013.
In another major decision at its last sitting, the WC also decided to dole out their one-time benefit payment to around 50 more cricketers who had a "touch and go" case in terms of the number of matches played and the year of retirement.
The previous Working Committee meeting also decided to appeal against the decision taken by the three-member tribunal on paying Rs 120 crore to Zee Entertainment Enterprise as damages for termination of telecast rights of India's home matches back in 2007.
Meanwhile, the decision on where to hold the next IPL players' auction will be taken by the Twenty20 League's governing council and not the BCCI's WC, sources said.
"That decision will be taken by the IPL Governing Council and not the Working Committee," the sources informed.
The auction has been fixed for February 3.