'Women's cricket in India doesn't need IPL, it needs a solid structure at the grassroot level and domestic tournaments played across formats.'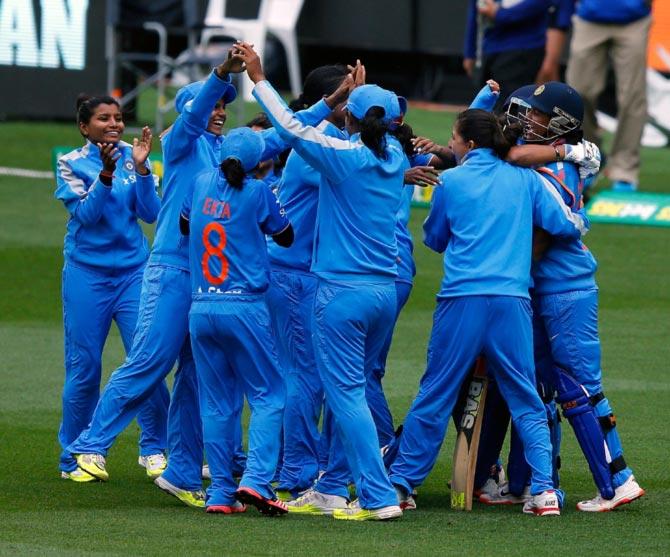 Former India captain Shantha Rangaswamy says the unprecedented nomination for the C K Nayudu Lifetime Achievement Award doesn't hold much relevance for her but she would like to believe that the recognition is a giant step forward for women's cricket.

"At this stage of my life, the award is not much relevant for me. I would say it is small step for me but a giant leap for women's cricket," 63-year-old Rangaswamy said drawing analogy from Neil Armstrong's iconic quote.

Rangaswamy was pleasantly surprised on Monday when it was announced that she will become the first woman to receive the Lifetime Achievement Award at the Board of Control for Cricket in India's Annual Awards in Bengaluru on March 8.

Her reaction was understandable considering women's cricketer has rarely received recognition of this size.

The health of women's cricket has improved ever since it got BCCI's recognition in 2006 but still a lot needs to be done, feels Rangaswamy.

The scenario is drastically different from her playing days in the 1970s and 80s when she and contemporaries like Diana Edulji hardly got to play regularly for the national team.

"We travelled for days in trains, faced the constant apathy of the administrators but still managed to lay a solid foundation for the future. However, the biggest regret undoubtedly will be not playing for India at my peak.

"We did not play a single international match between 1977 and 1984 and likewise from 1986 to 1991. So out of a 22-year-old career, we did not get to play for India for close to 12 years," said the first woman to captain India and it was under her leadership, the team won a Test series for the first time.

If that was not the case, Rangaswamy would have ended up playing a lot more than 12 Tests and 19 ODIs.

The current crop of cricketers are financially secure with the introduction of central contracts but they are still not playing enough, especially the longer format, reckons Rangaswamy.

"There has to be an increase in the number of domestic tournaments. The girls need to play a lot more of two day and three day cricket. The current India team (for Tests) is picked largely on the basis of performance in 50-over cricket."

And Rangaswamy is certainly not in favour of an Indian Premier League style T20 league for women.

"This idea was floated four five years ago and it did not go down well with me. Women's cricket in India doesn't need IPL, it needs a solid structure at the grassroot level and domestic tournaments played across formats."

Rangaswamy also sees little sense in comparing women's cricket with the much bigger men's game.

"There is little sense comparing the two. There has to be a different yardstick to gauge progress in both the categories. The shelf life of women's cricketers is much lesser than of their male counterparts," she concludes.
IMAGE: The Indian women's team celebrates after winning a Twenty20 International against Australia, in Melbourne.
Photograph: Zak Kaczmarek/Getty Images