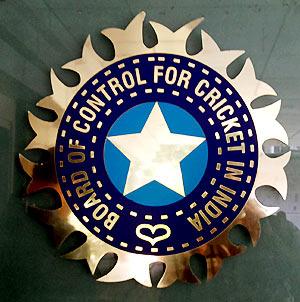 The Board of Control for Cricket in India will hold it's Annual General Meeting on September 21 as per its existing constitution and is expected to wait for the Review petition verdict before getting into the implementation phase of the Lodha Committee Reforms.

"The BCCI will have its AGM in Mumbai on September 21. It will be held as per the existing constitution," BCCI president Anurag Thakur told reporters after its working committee meeting in New Delhi.

However, the validity of the AGM will depend on the Lodha Committee as it can term the meeting null and void based on the Supreme Court verdict passed on July 18.

Asked about filing of the first compliance report to the committee on the 11-point reform implementation, Thakur said: "We have already filed a review petition. The state associations have been supplied with the document given to us by the three-member committee."

However, Thakur, who recently attended the Asian Cricket Council Meeting in Colombo, said the continental body has expressed concerns about outside interference.

"In a recent meeting of the ACC, concerns were expressed about outside
interference in Boards like Nepal, Sri Lanka and BCCI. The ACC asked about the possible implications of such interference," said the BJP MP from Himachal Pradesh.
Speaking to the members of the Working Committee, it was learnt that implementations will be awaited but a Compliance report will be filed.
"We will be awaiting the verdict of Review Petition. The implementation part starts after that. Obviously a Compliance Report will be submitted to the (Lodha) Committee with relevant details. As far as the Constitutional amendments of state associations are concerned, it will be only done after the BCCI constitution is amended," a senior official from a state association said after the meeting.
It was business as usual for BCCI as the Annual Budget and Auditor's reports were approved in the meeting in New Delhi.
In another move, the BCCI is planning to considerably slash rates of tickets for Test matches in India in a bid to attract more crowd and also have various promotional schemes to get school children.
The details regarding Ranji Trophy's neutral venues were also discussed.
Apart from president Anurag Thakur and secretary Ajay Shirke, prominent senior members like Rajeev Shukla and Sharad Pawar also attended the meeting.