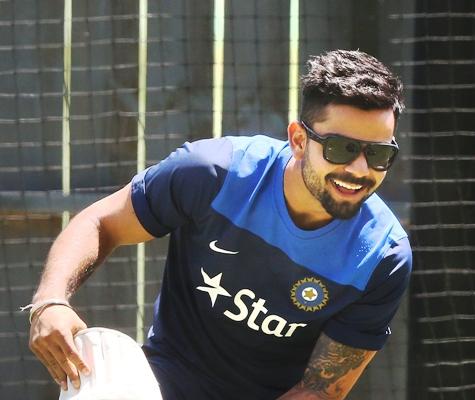 Indian Test team captain Virat Kohli during a training session. Photograph: Getty Images
Having made his Test debut under Mohammed Azharuddin, and subsequently played under the leadership of Sourav Ganguly, Rahul Dravid and Mahendra Singh Dhoni, Harbhajan Singh is of the opinion that young Virat Kohli brings in a lot of intent in his leadership skills.
"Virat is a match-winner. He is very competitive. Irrespective of who the opposition is, he wants to win, which is a great quality. Having him as a captain is a good thing.
"The intent is there to win the game and that's what Virat Kohli brings on the table," Harbhajan waxed eloquent about the Indian Test captain.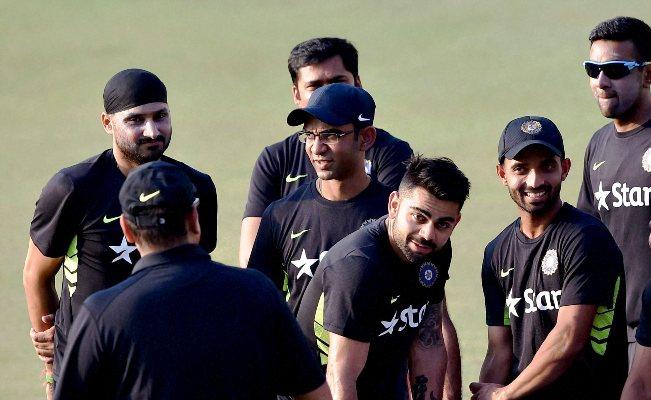 Indian cricketers during ahead of their departure for the Bangladesh tour. Photograph: PTI
Having watched a bit of Kohli's leadership from the sidelines, the seasoned off-spinner feels that his ability to stand for his team is a great thing.
"He (Kohli) is someone who is always there for the team. He wants to take up challenges and wants to win. Having a captain, who has so much of energy on the field and obviously his energy will rub onto others in the field. That's a positive sign."
The senior off-spinner also praised Kohli's leadership in the two Test matches in Australia.
"The way the Indian team played in Australia was brilliant. Though we did not win the Test match. Whenever he bats or fields, he does it to win games. He does not mind losing one or two odd games to win (the series)," he concluded.