Phillip Hughes' death after being hit by a bouncer has left Ian Chappell shocked like most of the cricket world and the former Australian captain feels his
country's pacers would find it tough to use the short-pitched delivery in the upcoming Test series against India.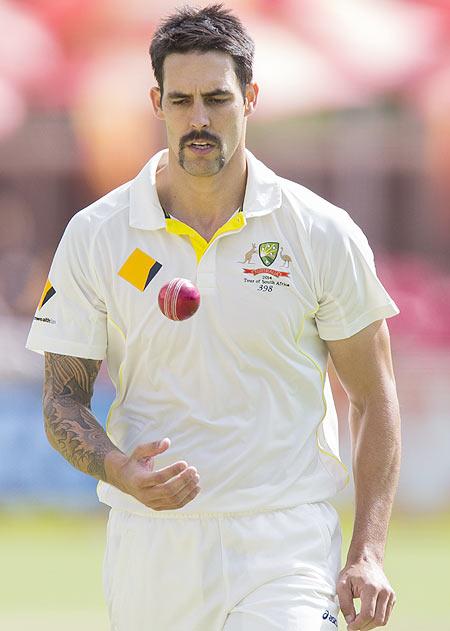 "It's only natural for a bowler to be hesitant when unleashing a short-pitched delivery with the ghastly reminder of the consequences of bad luck still fresh in the memory. This hesitancy will affect the Australian fast bowlers more than the Indian attack," Chappell wrote in ESPNCricinfo.
"The bouncer was expected to be a prime weapon of an Australian attack better equipped to dish out intimidating deliveries. With no bowler wanting to hit a batsman in these circumstances, this will have a greater effect on the Australian attack," he said.
Chappell said the players will have to nonetheless get on with the job. The series has already seen some rescheduling due to the tragedy with the first Test -- originally planned from December 4 -- postponed to allow the grieving players to attend Hughes' funeral on December 3.
"The cricket at the Gabba won't be played with the usual intensity but it will probably be the best therapy for all the players. The bouncers won't stop.
"They will still be unleashed to put some doubt in the batsman's mind. However, I doubt they will be delivered with the same venom in the immediate
aftermath of the SCG calamity," Chappell said.
Meanwhile, former Australian pacer Geoff Lawson said he is not in favour of the bouncers being banned altogether, insisting that the focus should be on providing adequate security gear to batsmen.
"I vaguely went through some numbers in my mind for how many games of cricket are played every Saturday around Australia and I had a random figure of 10,000," Lawson, who was at the Sydney Cricket Ground when the tragedy occurred, was quoted saying by Sydney Morning Herald.
"There's about a million balls, maybe more, bowled every Saturday in Australia, there might be 50,000 bouncers bowled every Saturday in Australia. You do the numbers and the one that caused the death...and it is so terrible...you don't want a knee-jerk reaction and make rules for exceptions," he said.
Chappell echoed the sentiment and said Hughes was terribly unlucky to have lost his life after being hit at the back of his head during a domestic game earlier this week.
"There will be calls for the bouncer to be banned and for helmets to be improved. The bouncer will remain an integral part of the game and evolution will see an improvement in helmets, but injuries will continue to occur.
"Hopefully not of the magnitude of Hughes' freak accident, for it has been a hard one to bear," he said.
Image: Mitchell Johnson