Former captain Sunil Gavaskar on Tuesday slammed the proposed rotation of the top-order batsmen in the Indian team in the cricket tri-series in Australia, saying that it suggested that the players are unfit.
Opening batsman Virender Sehwag said in Perth on the eve of the India-Sri Lanka cricket tri-series match on Wednesday that either Gautam Gambhir or Sachin Tendulkar will be rested, but Gavaskar criticised the move and said that the best players should be fielded till the knockout stage.
- Sehwag ready to face Sri Lanka in 2nd ODI
"The primary thing is to field a balanced team and to win matches. This business of rotation suggests that the players are unfit. The best team should be fielded even if a player has played eight matches successively. If all the players are fit, everybody should be in the mix," he said.
"If you are rotating the players, you are only resting the players but not thinking of winning matches. It brings to the fore that the players might be unfit or the question what the physiotherapist was doing," he added.
Gavaskar refused to buy that line that resting senior players would give chance to youngsters who could play for the country in the 2015 World Cup to be held in Australia.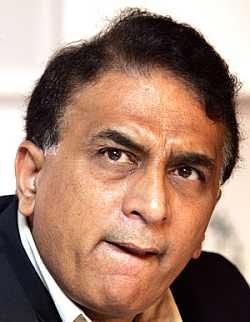 "Then send back the senior players, why select them? If the senior players are selected they have to be picked. The best players should be on the park," he said.
Gavaskar feels that there is no reason to tinker with the order in the top three with Sehwag and Tendulkar as openers and Gambhir following them, which was the case in the World Cup-winning side.
"Why do we need to change the order of Sehwag, Tendulkar and Gambhir? That (order) won the World Cup," he told NDTV.
Gavaskar said he wants three seamers and one spinner in Ravichandran Ashwin on the Perth wicket in India's second tri-series match against Sri Lanka.
"I would prefer three seamers and Ravindra Jadeja bowling, besides Ashwin. Ashwin though looked tired and jaded in the first match. But if he is fit he should be there in the team," said Gavaskar.
Talking about the BCCI-Sahara face-off, Gavaskar said that he and two of his former cricketer colleagues of the IPL Governing Council were never influenced on any decision when he was a member of the Governing Council.
- Wish Yuvraj Singh a speedy recovery
"I, Ravi Shastri and late (MAK) Pataudi spoke to all the franchises and gave our views. We were never told to do this and that," he said.
Gavaskar also said that he is not aware of any arm-twisting by a big franchisee to get former England all-rounder Andrew Flintoff in their team.