Virender Shewag's omission came as a surprise to many but India skipper Mahendra Singh Dhoni indicated that it was a team decision to rest the opener for the first One-dayer against Australia.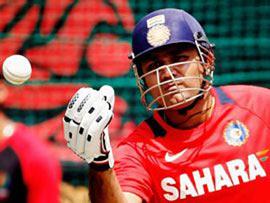 "It's not about (his) injury. Quite a few other players have niggles. If you want to make Rohit play, an experienced player can come and go out of the side. But for Rohit, it may be tough later, if he doesn't get going now, you could find him playing in tougher later-half without much practice. It's a long series," said Dhoni.
Words of dissension and rift within the team spread quickly once it was learnt that Sehwag has been rested for the opening game.
It was difficult for everyone to come to terms with the exclusion of India's most explosive batsman, who had hit a record 219 in only the last One-day International he played against the West Indies in Indore last year.
Sources, though, insisted that it was a consensual decision and even Sehwag was party to such a move.
There was also a cloud on Zaheer Khan missing his third game in a row for the team and Dhoni explained Zaheer has a problem with his knee.
"Zak has a problem with his knee. But it's not major and he would be fit for the later games," the skipper said.