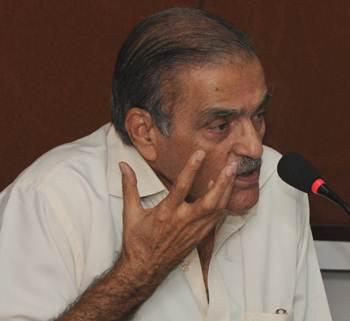 Former India captain Nari Contractor, who survived a near-fatal skull injury after being hit by a fast delivery in the West Indies five decades ago, described the demise of Australian cricketer Phillip Hughes as "sad and unfortunate".
"It's sad and unfortunate. Our sympathy goes to his family. What more can I say?" said Contractor.
Contractor suffered a serious injury after being hit by a delivery from pacer Charlie Griffith in a tour game in the West Indies in 1962, while leading the touring India side against Barbados.
The tour game was sandwiched between the second Test at Kingston (Jamaica) and third of the five-game series in Kensington Oval, Barbados. It turned out to be his 31st and last international appearance.
The left-handed opener's skull was fractured and needed a series of surgeries and the insertion of a steel plate on the damaged part of his head to save his life, soon after he had celebrated his 28th birthday in the Caribbean Islands.
Contractor has always maintained that modern protective cricketing gear, especially the helmet, has changed the game.
But the fatal injury to Hughes, who was hit on the head by a bouncer from Sean Abbot while batting in a domestic game in Australia, has made him wonder how the accident happened.
"I, for one, never even thought after the advent of the helmet that this could happen. But accidents do take place and this is one of them.
"I have read in newspapers (regretfully) that he was not wearing the best quality of helmet," said Contractor, when asked whether the quality of helmets need to be upgraded to prevent such accidents in future.
Image: Nari Contractor