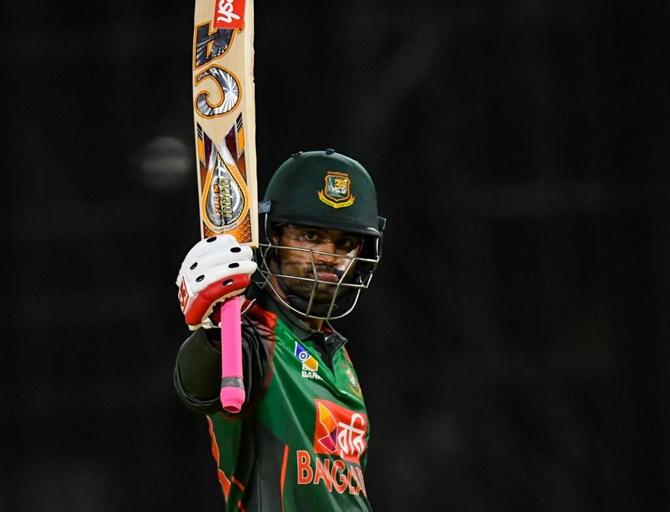 Tamim Iqbal batted, got injured, visited a hospital, returned with a wrist fracture and batted again -- this time with one hand.
A couple of hours after being told by doctors that his Asia Cup was over because of a fractured left wrist, Tamim walked out to bat with one hand after the fall of ninth Bangladesh wicket.
He hung on with centurion Mushfiqur Rahim and helped add 32 for the final wicket, lifting his side to 261. The end result was a massive win for Bangladesh over Sri Lanka in the tournament opener.
"There was a lot of pressure, losing lost two wickets early and Tamim couldn't bat. But decision to bat (again) was made by him. If he didn't want to bat, no one could push him. Credit goes to him for the decision,' Bangladesh skipper Mashrafe Mortaza said after the game on Saturday.
The dashing opener missing out will be a "big blow" for Bangladesh, according to the captain, who called Mushfiqur's innings one of the best by a cricketer from his country.
"Mushfiqur played one of the best ODI innings by a Bangladeshi. The way Mushfiqur finished the innings was very good.
"The crowd, the way they supported us from the first ball was really good. Nice way to start the Asia Cup. I think it was more than Mirpur. Big stadium, crowd was full."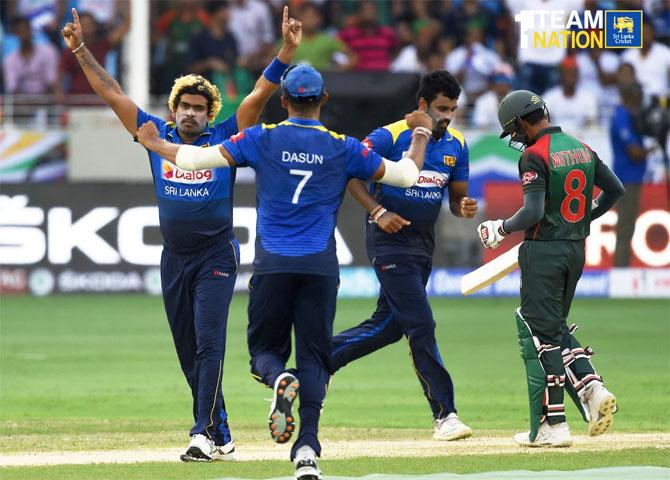 Sri Lanka skipper Angelo Mathews, too, lauded Tamim while lamenting his team's heavy defeat.
"Batting was the main downfall today. Lasith was absolutely brilliant. Three wickets for three runs, and we let them off the hook. We dropped some crucial catches.
"Still 260 was a chaseable target on this wicket. It played very well. We made some bad decisions while batting.
"We are under pressure. We only have one lifeline. We have to win it. It's a do or die game for us. We have to learn from the mistakes from this game."
Mushfiqur scored a career-best 144 off 150 balls with 11 boundaries and four sixes for his sixth ODI hundred as Bangladesh scored 261 all out in 49.3 overs after opting to bat. In reply, Sri Lanka were bowled out for 124 in 35.2 overs.
Mathews said, "Tamim showed a lot of guts. I though Mushfiqur batted really well. Mushfiqur was out there and he (Tamim) came in to bat. And that 20-30 runs also made the difference. It was a really bad performance from the batting unit.
"We had to change our combination because of Danuskha and Chandimal's injury. We went in with one less batsman thinking Dilruwan can bat at number eight. But one of the batting has to be done by one of the top order batters.
They showed a lot of guts. Credits goes to Bangladesh, they outplayed us in all three departments of the game."