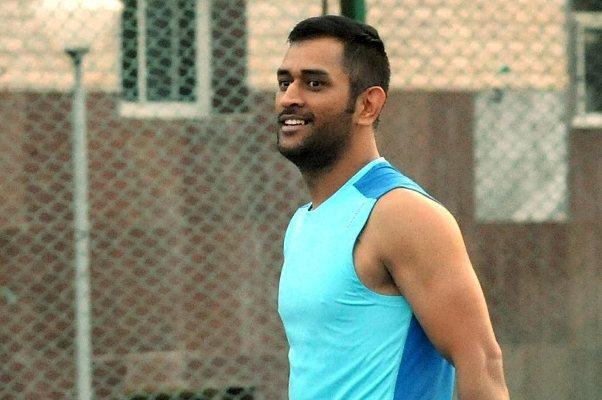 IMAGE: India's Mahendra Singh Dhoni during a practice session. Photograph: PTI
India's limited-overs captain Mahendra Singh Dhoni says his role with bat has changed a bit in recent times as he is expected to score 20-25 runs in the 10-15 balls he normally gets to play.
"Sometimes it's hard. Because I am expected to score 20-25 runs in those balls, which is difficult," he said, after India's comfortable win over hosts Bangladesh in the opening match of the Asia Cup.
Asked about his problems with back spasm, Dhoni said that it is difficult to judge just after the match as to how good or bad the condition of the back is.
"The body remains warm after the match, so it might give fake signals. You can only judge the next day as to how the condition is. I was under a lot of dilemma and found it difficult to convince people that I will make sure that I go through 20 overs.
"There are still two more days before the next match (against Pakistan) and luckily we have Parthiv around."