Former India captain Sourav Ganguly has condemned English players' alleged urination on the Oval pitch in the Ashes triumph euphoria but does not feel that they should be punished for the act.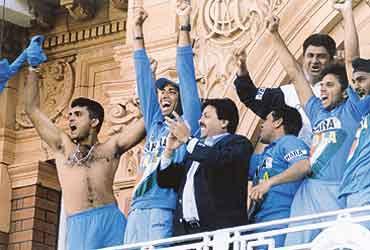 "No doubt, England were a better side than Australia but they crossed their limits while celebrating the Ashes triumph. I just read it in the papers, it was nothing but hilarious. There is nothing wrong to celebrate but you should not get carried away. KPs (Kevin Pietersen and others) are matured enough, they would not be punished," he said.
"They are no more school-going children that they should be punished as a measure of reformation," the former captain said.
The former captain had made headlines when he took off his shirt and twirled it from the Lord's balcony after India won the NatWest final in 2002.
"We did not cross our limits after winning the Natwest final at the Lord's. It was no different at the Wanderers; in Pakistan, we could not do much because of high security alert.
"But our celebration was confined to the dressing room, never on the field. Those things cannot be compared with what the English players did," Ganguly added.