Considering Test cricket as the pinnacle for himself, New Zealand swashbuckling opener Martin Guptill has said that he is determined to improve his Test statistics rather than switching his focus on the shorter formats of the game.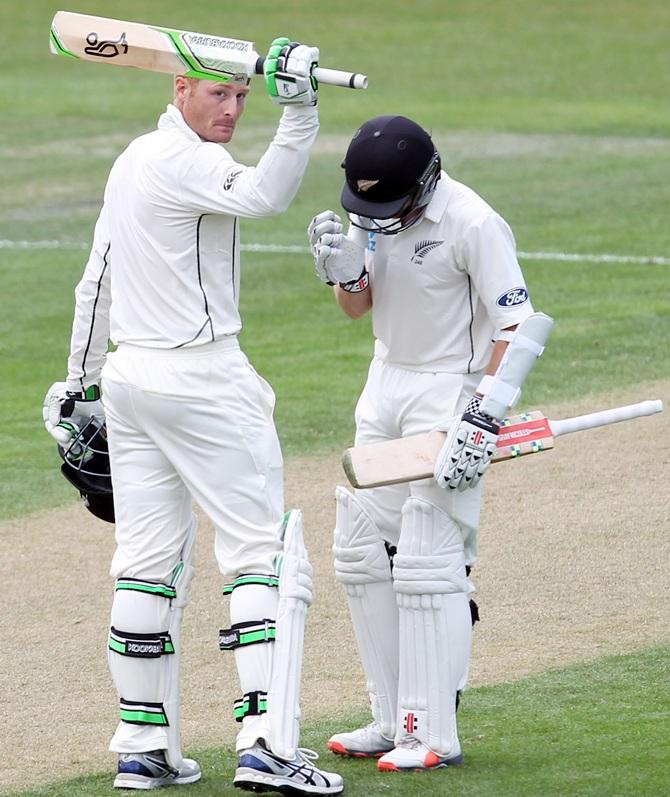 The 29-year-old, who averages under 30 in Tests, recently posted a string of poor scores against South Africa, including three single figures.
Guptill said that although he had all the qualities required to stay in the Test cricket, he needs to have the intent to score more runs whilst batting, Sport24 reported.
Expressing his desire to continue playing in the longest-format of the game, the opener expressed belief that Test cricket is completely different from the shorter forms of the game, in terms of the challenges it brings.
The right-hander also talked about the improvement required of him before the upcoming tour to India.
Admitting that there was a need to bring a mental shift in his approach, Guptill said that he was focusing on staying positive and keep working hard in order to turnaround the tables for himself on the field.
Guptill will aim to improve his Test record when his side will head to India for a three-match series, starting on September 22 at GreenPark in Kanpur.
Image: New Zealand's Martin Guptill
Photograph: Rob Jefferies/Getty Images