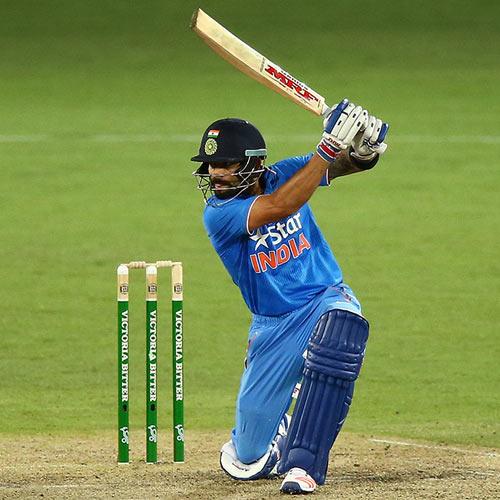 The World T20 is the perfect stage for India's batting sensation Virat Kohli to showcase his prowess and steer India to another big title.

He is in superb form heading into the tournament, having hit three back-to-back half-centuries against Australia as India won the series Down Under 3-0 and had a solid showing the just-concluded Asia Cup.
- Check out the World T20 schedule

The right-hander was part of India's team which won the 50-overs' World Cup in 2011, but, back then, he was a newcomer, trying to make his mark in world cricket.
Since then, Kohli has taken giant strides and firmly established himself as one of contemporary cricket's leading batsmen.
At the World T20, India's hopes largely rest on him.
As you wait for the cricketing extravaganza to begin, here's a fun puzzle to get into the mood!

(Click on the tiles in the picture to move and arrange)