'The slow bowlers specifically are resorting to a more negative line of bowling, not because they want to but because they have to'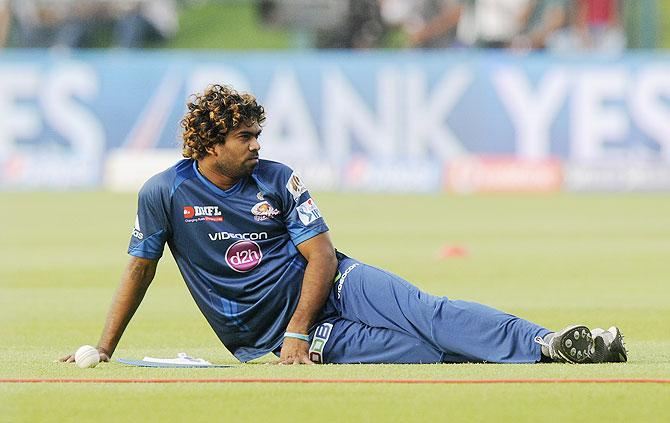 IMAGE: Lasith Malinga is part of the Mumbai Indians' squad that is coached by Shane Bond. Bond says: 'I keep telling the bowlers to not be shy of bowling a bouncer, to have a field that creates doubt'. Photograph: BCCI
Former New Zealand pace Shane Bond, who feels odds are stacked heavily against bowlers in the limited-overs format.
Writing for the International Cricket Council ahead of the upcoming Champions Trophy in England starting June 1, Bond said limited-overs cricket is "a batsman's game".
"Bowlers are pretty much second-class citizens in white-ball cricket," he writes.
"And it isn't merely the fast bowlers, who have their task cut out. The change in fielding restrictions in the last 10 overs of a one-day international has eased the pressure on the bowlers a little bit, but only a little bit…But for the most part, the bowlers are pretty much second-class citizens in white-ball cricket," he added.
Bond said it is this imbalance which has led to spinners using negative tactics.
"The slow bowlers specifically are resorting to a more negative line of bowling, not because they want to but because they have to," he said.
"In an era gone by, the pattern was to tee-off in the first 15 overs, build through the middle of the innings and then launch a final onslaught. That philosophy has now gone out the window," he explained.
Bond said bowlers cannot do without variety in the current scenario where every alternate game ends up being a run feast.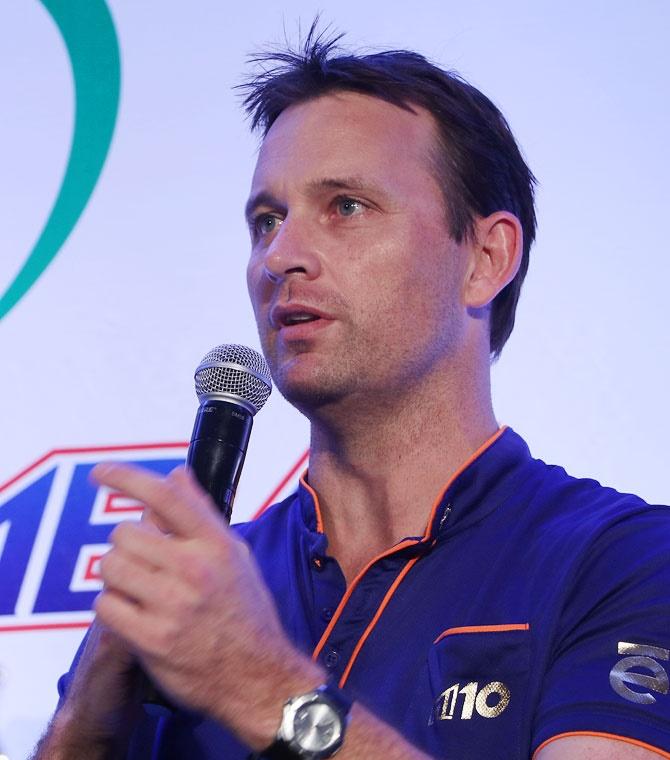 IMAGE: Mumbai Indians bowling coach Shane Bond. Photograph: Hitesh Harisinghani/Rediff.com
"The yorker is not just one of the most difficult balls to bowl, the margin for error is also extremely small. Therefore, it becomes vital to use that weapon judiciously.
"You must have the ability to change the length -- bowl the yorker, yes, but also use the bouncer, the slower ball, the length ball," he opined.
"You don't bowl the full ball to certain batsmen, you don't bang it in to certain others. All of it is very much opposition, ground, conditions and batter-dependent. If you are off even marginally, the yorker is probably the easiest ball to hit for a four or a six. You have to weigh up risk against reward," he said.
Bond said bowlers in modern cricket should mix it up to make it difficult for the batsman to settle down.
"As a bowler, you must be prepared to bowl different lengths at the death so that when you do bowl the yorker, it must come as a little bit of a surprise.
"I keep telling the bowlers to not be shy of bowling a bouncer, to have a field that creates doubt. At the end of the day, it not so much about the outcome; it is important to see how the bowlers have got their wickets at the death," he said.
"What do you do when a David Warner or a Virat Kohli comes hard at you?" he signed off.