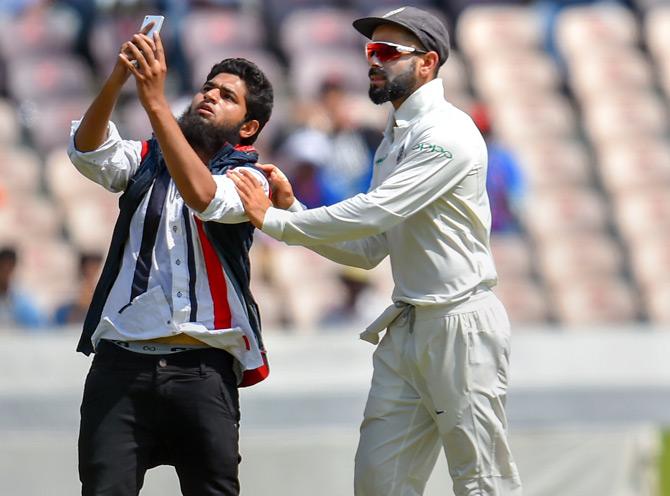 Fans breaching security cordon have got up close to India captain Virat Kohli on the field in both matches of the ongoing two-Test series against West Indies.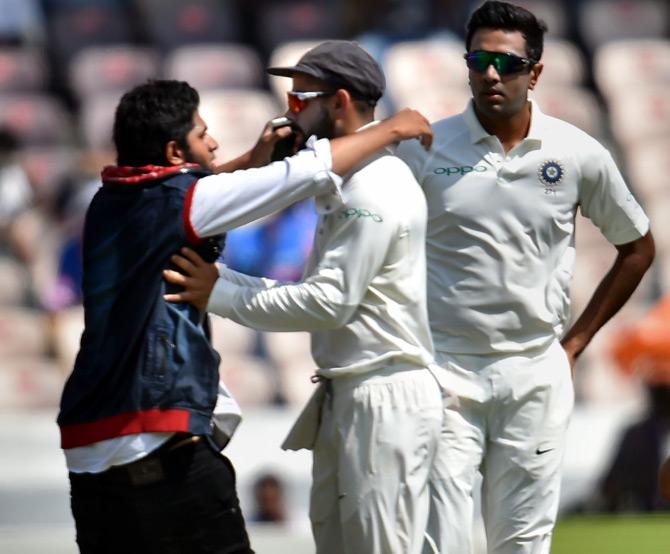 Fans breaching security cordon to get up close with Virat Kohli on the field is becoming a new norm as a spectator reached up to the India captain during the first day of the ongoing second Test against West Indies in Hyderabad on Friday.
It happened an hour into the morning session when a man climbed the barricade and sprinted around 70 metres towards Kohli before engaging in a tight hug and then trying to take a selfie with the India skipper, at the Rajiv Gandhi International Stadium.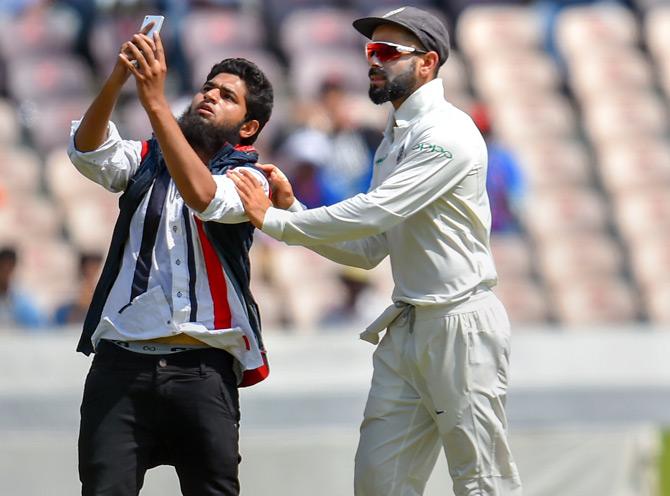 Kohli was seen trying to avoid the man's hug as the security personnel came and whisked him away.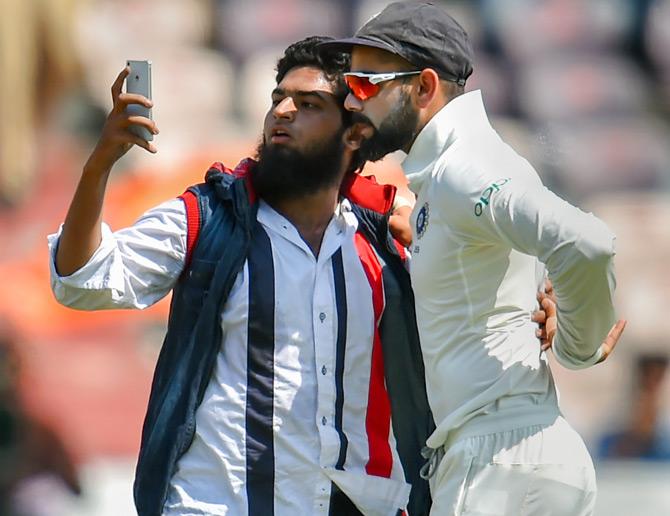 A similar incident had happened during the first Test in Rajkot also when Kohli was surrounded by two pitch invaders trying to take selfies.
A case was filed against a man belonging to Kadapa District of Andhra Pradesh for allegedly breaching security cordon at the Uppal Stadium.
Police inspector P Venkateswarlu said a case of trespassing was slapped against 19-year-old Mohammad Khan, who breached security cordon to get up close with Virat Kohli.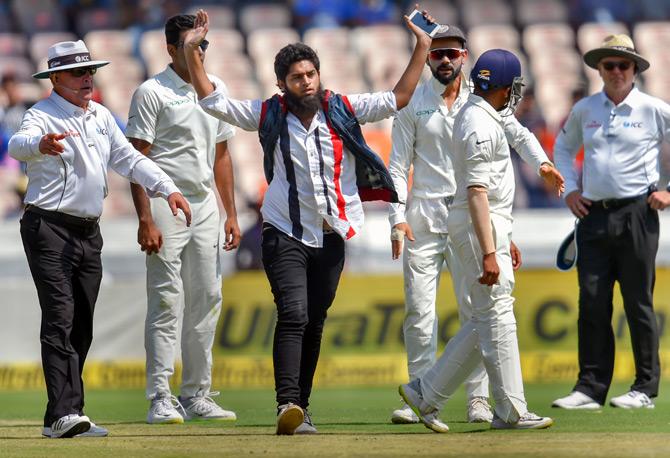 © Copyright 2022 PTI. All rights reserved. Republication or redistribution of PTI content, including by framing or similar means, is expressly prohibited without the prior written consent.