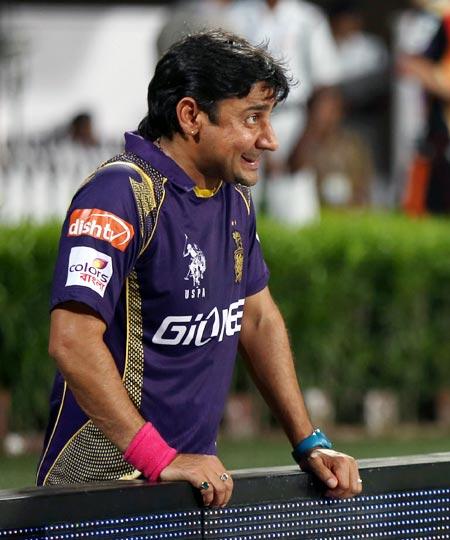 An angry Vijay Dahiya made it clear that he will not take up the job of Delhi Under-23 team's chief coach's job, a relegation from top job of the senior team that he had last year.

"I am not taking up the Delhi Under-23 team chief coach's job. I am surprised that no one had the courtesy to ask me whether I am ready to accept the position of Under-23 coach. This is simply
not on," an irate Dahiya said on the sidelines of the Duleep Trophy final in Noida, where he is doing commentary.

Dahiya was pipped by former Delhi stalwart K P Bhaskar, who has been appointed the chief coach of Ranji side for a reported salary of Rs 22 lakh for the season.

Dahiya's salary for the Under-23 team last year was fixed at Rs 12 lakh, a figure that DDCA never consulted with the former stumper.

What has irked Dahiya is the fact that none of members of the interview panel including his former teammates Vivek Razdan, Siddharth Sahib Singh informed him about the decision.

"Won't you at least ask me whether I want to coach Under-23 after coaching the Ranji team? How can one even announce my name to the media without my consent? Nothing was discussed. And I
had appeared for the senior coach's job, something I had been doing for years now," the 43 year old, who played two Tests and 19 ODIs for India, said.

Asked if he could reconsider his decision, Dahiya ruled out any such possibilities. "No question of changing my decision."
IMAGE: Kolkata Knight Riders assistant coach Vijay Dahiya during an Indian Premier League match
Photograph: BCCI