With Supreme Court on Friday naming four individuals in the Mudgal Committee report for betting and spot-fixing in the sixth edition of Indian Premier League, former cricketers and administrators gave a big thumbs up to the latest development.
- Supreme Court says Srinivasan, Sundar Raman, Kundra in Mudgal report

Former IPL chairman Lalit Modi, who has now taken asylum in the United Kingdom after being charged with fraudulent activities by the current administration, wants the accused to be put behind bars.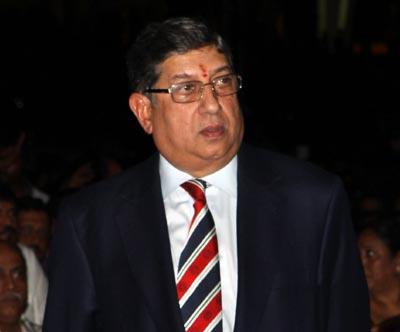 "All named in report should be #locked up for doing what they did. Examples have to be made. Check the amount of public #money spent on this," Modi said on Twitter.

BCCI president-in-exile Narayanaswami Srinivasan, his son-in-law Gurunath Meiyappan, Rajasthan Royals co-owner Raj Kundra, IPL CEO Sundar Raman, who were probed by the Justice Mudgal committee, which had found "some misdemeanour by certain persons"in IPL 6 have been indicted by Supreme Court.

Modi expressed his satisfaction with the Supemer Court move.

"Finally the #money power and mafia power are no match to honorable Supreme Court. Truth prevails."

Former BCCI treasurer Kishore Rungta said that action should be taken against the people named in the report.

"I wish and hope that they are pronounced guilty as quickly as possible. Because more or less it is certain that Meiyappan's name is bound to appear. If Meiyappan's name appear then I cannot see as to how Mr.Srinivasan can escape his responsibilty," said Rungta.

Cricket Association of Bihar secretary Aditya Verma, petitioner in the spot fixing and betting case, also opined that Srinivasan has ruined BCCI's reputation.

"The court has made it clear that the named parties will have to be there on November 24. There were three cricketers named today, six more will be revealed. It is a shame for the BCCI that its name has been dragged into all these things," said Verma.
bNarayanaswami Srinivasan
Photograph: BCCI