Former India pacer Ajit Agarkar retired from all forms of cricket, bringing down the curtain on a 16-year first class career during which he played 26 Tests and 191 ODIs, besides leading Mumbai to their 40th Ranji Trophy title last season.
"Ajit Agarkar has announced his retirement though I wanted him to continue. He said he did not want to block any youngster's place in the Mumbai team and wanted to announce it at the start of the season and allow someone else to settle down in the team," said Mumbai Cricket Association president Ravi Savant.
"Agarkar is among the last of Mumbai players to have played for India consistently and also led Mumbai team to the national championship title last year. We appreciate his contribution," Savant added.
Announcing his retirement from the game, the 35-year-old said, "It's not a sudden decision. I had been contemplating about retirement, as I don't want to block the chances of budding cricketers."
Rohit Sharma will take over as the Mumbai skipper for 2013-14 season.
However, currently on national duty, Rohit will be unable to join the team for the first game, against Haryana, in Lahli. In his absence, Zaheer Khan will lead the side. The match will be Sachin Tendulkar's last in the Ranji Trophy.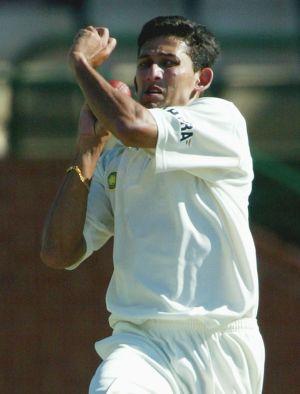 Agarkar started his career as a capable batsman, scoring a triple hundred in junior cricket before shifting focus to pace bowling.
Though wiry in structure, he had a very whippy action with which he generated bounce and pace.
He took 58 wickets from 26 Tests, at a costly 47-plus per wicket, and 288 in ODIs at just over 27 per victim with 6 for 41 in Adelaide against Australia in Tests in 2003-04 and 6 for 42 in ODIs, also against Australia at Melbourne, on the same tour, as his best.
His lone Test century (109 not out) in international cricket came at the hallowed Lord's cricket ground in London in 2002.
He scored 571 runs in Tests between 1998 and 2006, and 1269 in ODIs from 1998 to 2007, which included the then fastest 50 off 21 balls against Zimbabwe.
He was a member of the Indian squad in the 1999 and 2007 World Cups in England and West Indies respectively.
In all, he played 110 first class games.
He also represented Delhi Daredevils in the IPL and played four T20 Internationals, three of those in the inaugural World Cup, won by India in 2007.
It was his last appearance for the country in international cricket.
Image: Ajit Agarkar
Photograph: Tony Lewis/Getty Images