New Australia captain Steven Smith will seek counsel from former skipper Ricky Ponting on how to lead the team and be its best batsman in a period of transition.
Smith will take the reins of the One-day team for the first time in a one-off match against Ireland on Thursday before taking charge of the Test team for a series in Bangladesh in October.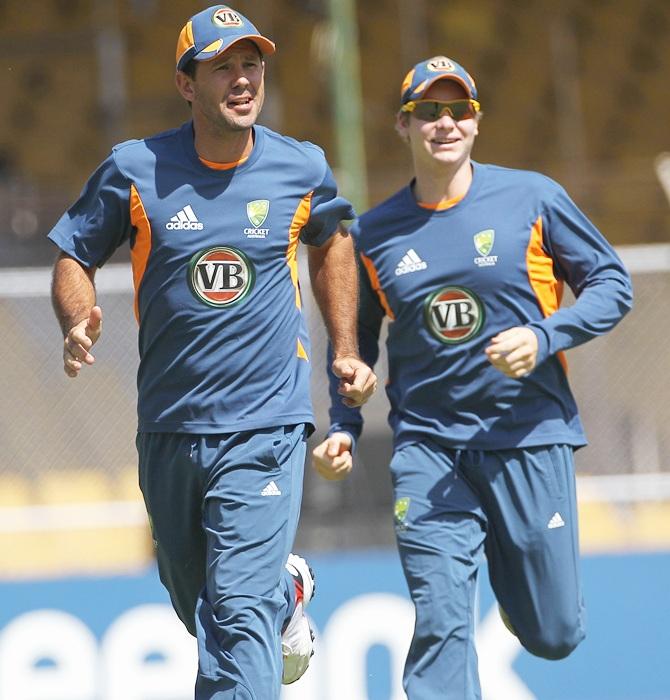 Ricky Ponting, left, and Steven Smith. Photograph: Hamish Blair/Getty Image
1. With the retirements of former skipper Michael Clarke and opening batsman Chris Rogers, Australia will have a different batting lineup going forward but Smith will be expected to be the rock in both teams.
"I'm looking forward to hopefully being able to get him on the phone and talk a few things about him and just continuing to try and learn," he told Australian media ahead of the ODI match in Belfast.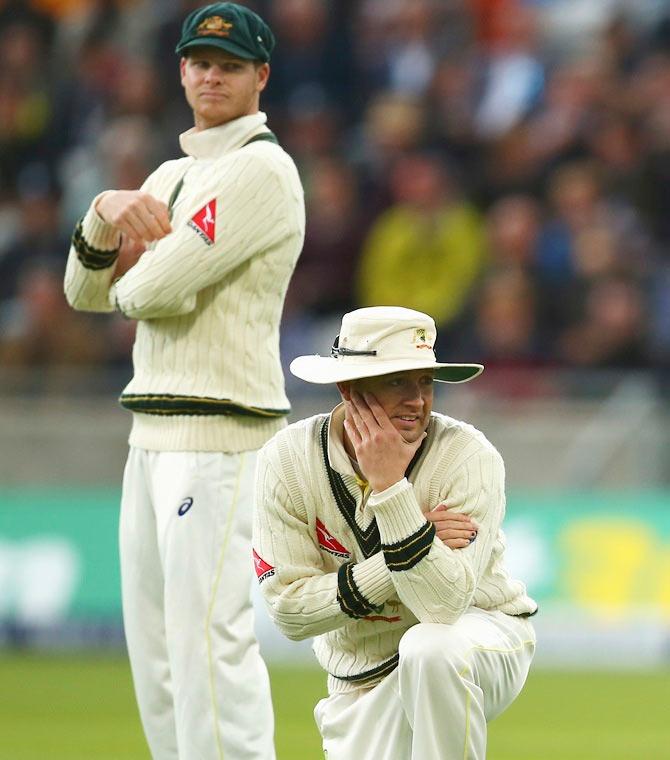 Australia's Michael Clarke, right, and Steven Smith field. Photograph: Ryan Pierse/Getty Images
2. "I was lucky enough to play under him as a player. He's certainly a little bit different to Michael (Clarke) in a few ways that he's run things, both good and bad, each of them to their own (style)."
3. A member of some of Australia's finest teams in the late 1990s and early 2000s, Ponting led the team as a generation of greats came to the end of their careers.
Though Australia struggled to regenerate following their retirements, the hard-bitten Tasmanian continued to lead the way at number three in the batting order before giving up the captaincy to Clarke after a poor series in the 2010-11 Ashes defeat on home soil.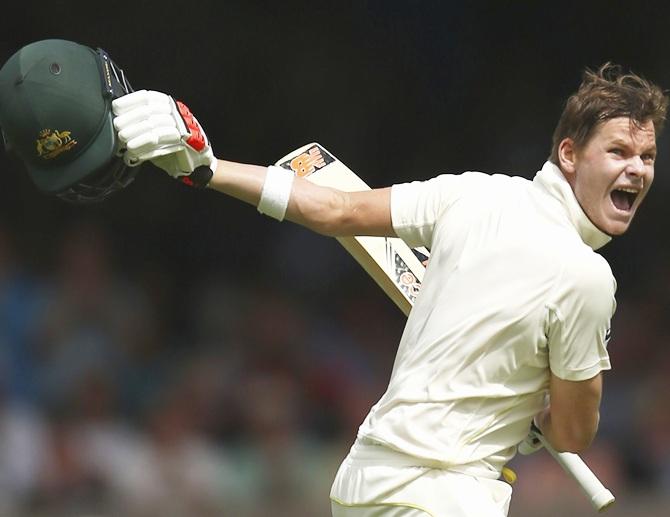 Australia's Steve Smith celebrates. Photograph: Ryan Pierse/Getty Images
4. Smith batted at three in the recent Ashes series defeat, bookending a string of failures with a pair of centuries in the second and fifth Tests.
5. He will bat at three in the One-day team but is undecided where he should bat in Tests, despite most pundits urging him to stick to the slot that Ponting owned for most of his career.
"Hopefully first and foremost I can keep making runs, that's pretty important to me," Smith said.
"To make sure I'm leading from the front."