Former cricketer VVS Laxman heaped praise on current Test skipper Virat Kohli, saying the Delhi batsman possessed strong basics and is a complete batsman in all formats of the game.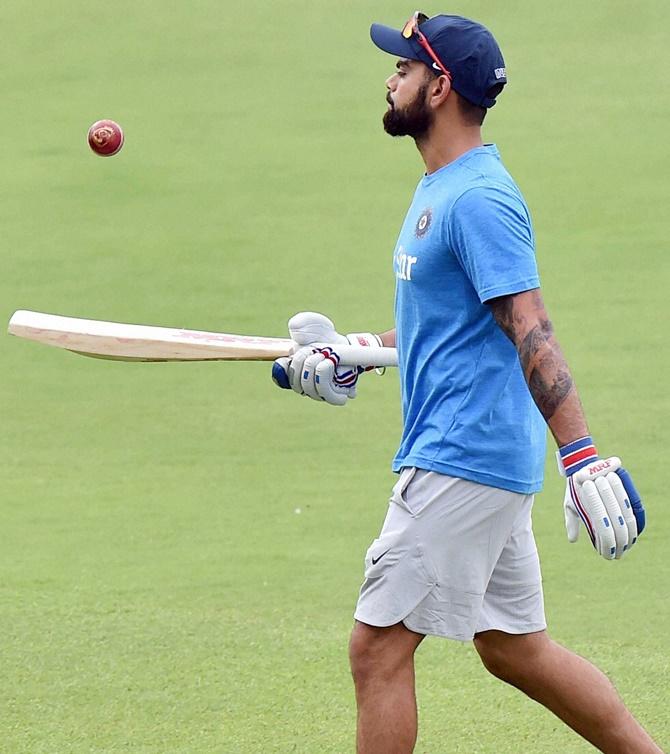 IMAGE: Virat Kohli during a practice session. Photograph: PTI.
1. "The reason I mentioned a lot of Virat (Kohli) is because he knows his strengths and backs them. He is a conventional cricketer and has got strong basis," said the retired batsman after delivering the Dilip Sardesai memorial lecture, in Mumbai, on Thursday.
2. "If you have to perform consistently in all the three formats, you should have strong basics, which Virat has," said the Hyderabadi whose magnificent 281 against Australia in the second Test of the 2001 series at Kolkata led India to a brilliant series-levelling victory after they followed on.
3. "I feel Virat has a long way to go in Test match cricket and he will break all records. His average will be close to where his average currently is in ODIs and T20s. Virat is a complete batsman in this generation," he said.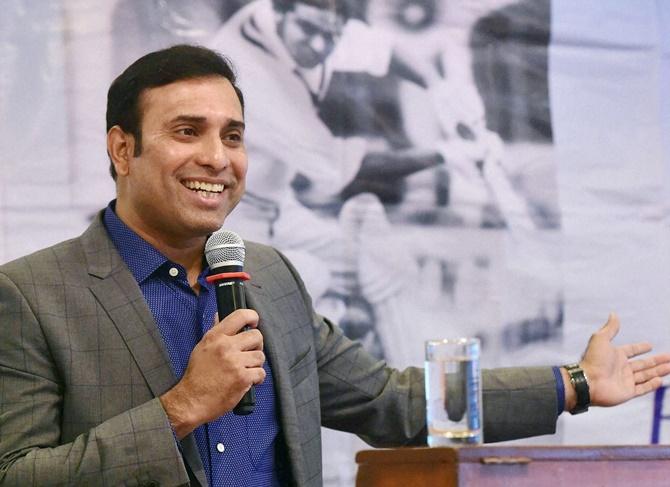 IMAGE: Former cricketer V V S Laxman addresses the 8th Dilip Sardesai Memorial lecture in Mumbai on Thursday. Photograph: PTI.
Laxman felt that Kohli has had a huge influence on the way K L Rahul bats of late in the shortest format of the game.
"K L Rahul has transformed himself into a good T20 player and I believe that Virat has a huge influence on the transformation of Rahul. Rahul knows how to get runs in all three formats by playing in his normal, conventional, classical style," said Laxman.