With painted faces and hearts worn on their sleeve, cricket supporters from across the globe have descended Down Under to cheer for their respective teams with the ICC World Cup currently underway in Australia and New Zealand.
- The Cricket World Cup like never before, only on rediff.com
Week one of the quadrennial event saw fan came out in droves to cheer on their countrymen and no, it was no ordinary affair! From painted faces to whacky hairdos to interesting placards or just small paraphernalia, everything and everyone added their personal touch to the games from the stand.
Check out the 10 Best pictures of fans in week one of the 2015 ICC World Cup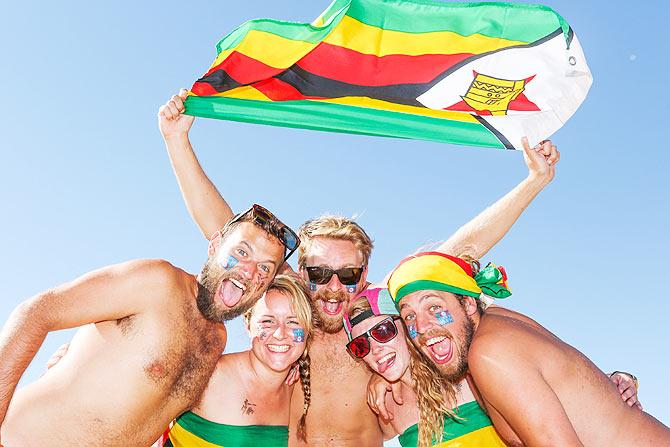 Zimbabwe fans show their support during the 2015 ICC Cricket World Cup match between Zimbabwe and the United Arab Emirates at Saxton Field on in Nelson, New Zealand, on February 19. Photograph: Hagen Hopkins/Getty Images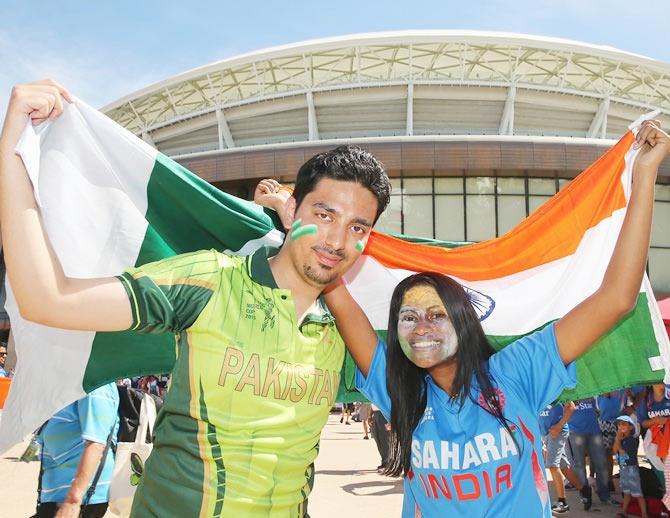 A Pakistan and India supporter pose with their flags outside the Adelaide Oval prior to their opening match on February 15. Photograph: Scott Barbour/Getty Images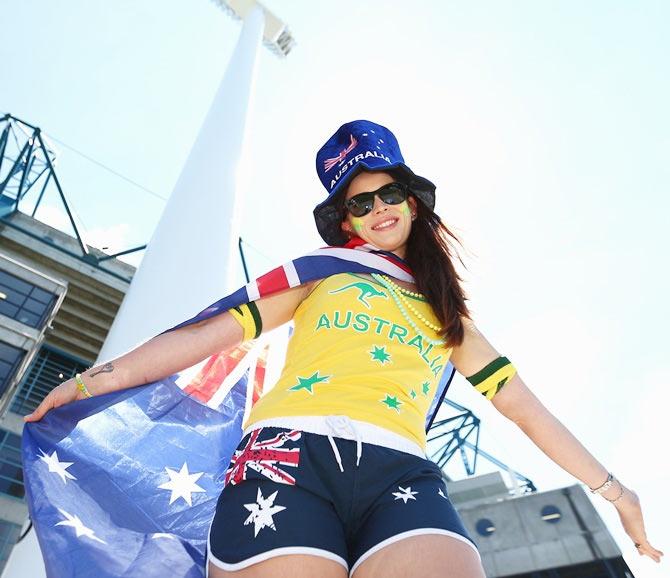 An Australian cricket fans prior to the World Cup match between Australia and England on February 14. Photograph: Robert Cianflone/Getty Images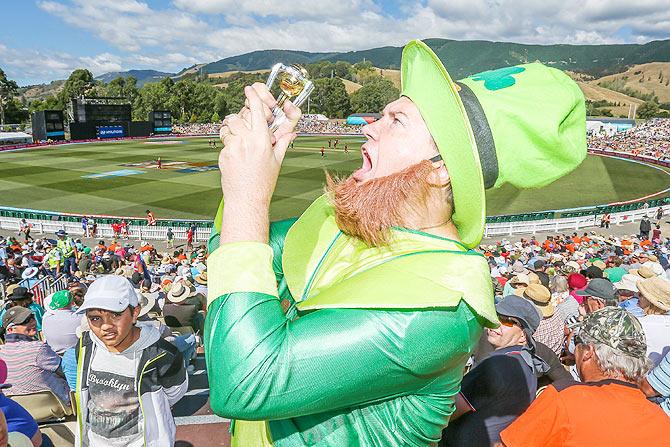 An Ireland fan poses with the replica of the World Cup as he shows his support during the match between the West Indies and Ireland at Saxton Field in Nelson, New Zealand, on February 16. Photograph: Hagen Hopkins/Getty Images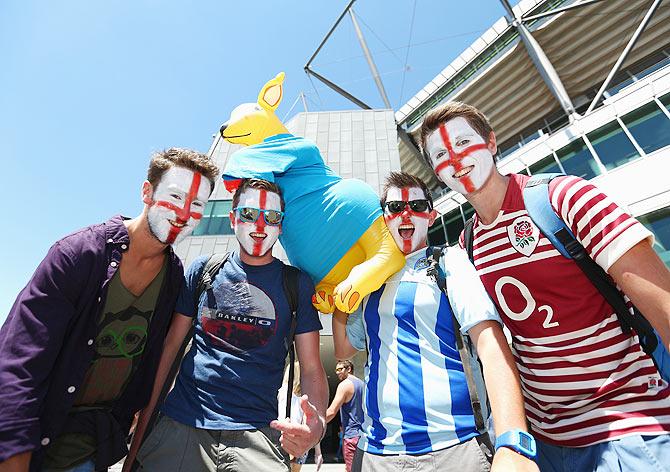 England fans arrive prior the World Cup opening match between England and Australia at Melbourne Cricket Ground on February 14. Photograph: Robert Cianflone/Getty Images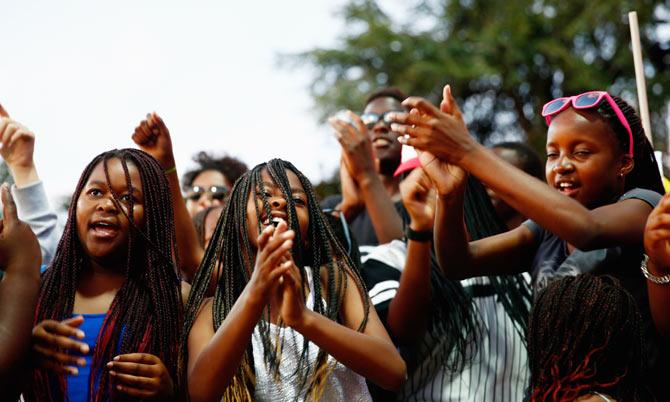 Zimbabwe supporters groove in the stands during the match between South Africa and Zimbabwe at Seddon Park in Hamilton on February 15. Photograph: Phil Walter/Getty Images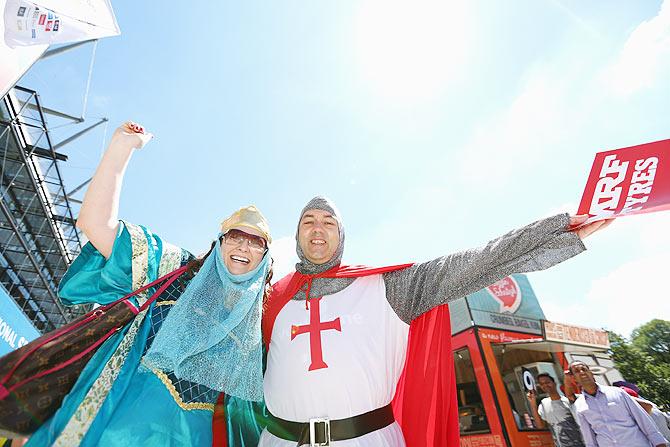 Fans arrive prior the World Cup match between England and Australia at Melbourne Cricket Ground on February 14. Photograph: Robert Cianflone/Getty Images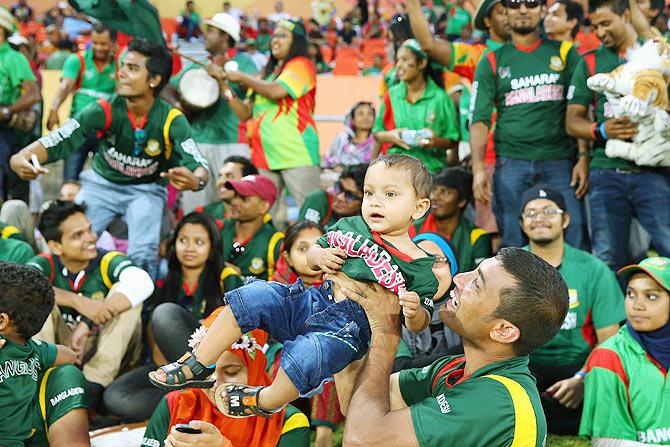 Bangladesh fans enjoy the atmosphere during the World Cup match between Bangladesh and Afghanistan at Manuka Oval in Canberra on February 18. Photograph: Cameron Spencer/Getty Images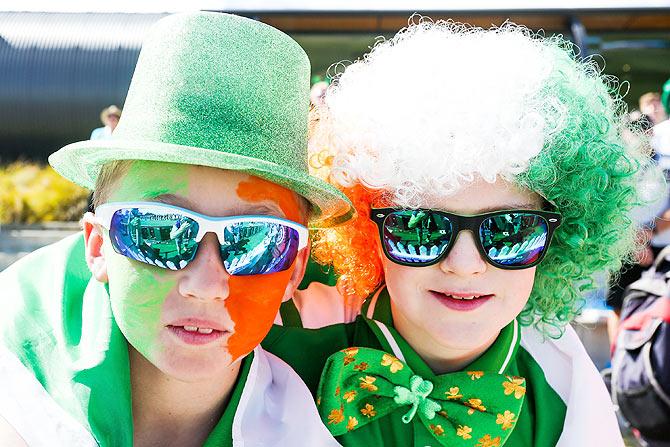 Ireland fans with painted faces pose during the match between the West Indies and Ireland at Saxton Field in Nelson, New Zealand, on February 16. Photograph: Hagen Hopkins/Getty Images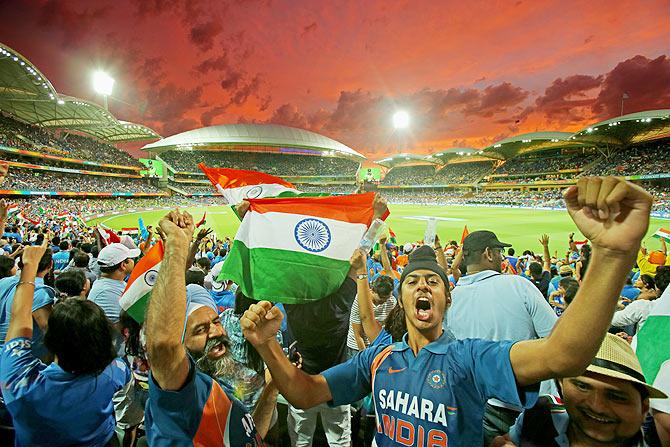 Indian fans in the crowd celebrate as a Pakistan wicket falls during the match between India and Pakistan at Adelaide Oval on February 15. Photograph: Scott Barbour/Getty Images