'T20 isn't the killer. The T20 format is good for the game.'
'The majority of international cricketers still value Test cricket.'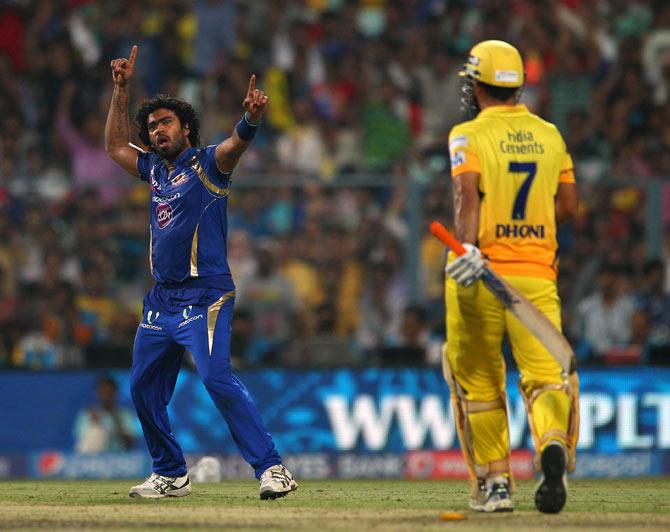 IMAGE: Mumbai Indians' Lasith Malinga celebrates Chennai Super Kings' Mahendra Singh Dhoni's wicket in the IPL 8 final, May 26, 2015. Photograph: BCCI
Tony Irish is the widely respected Executive Chairman of the Federation of International Cricketers Associations, which represents cricketers from Australia, Bangladesh, England, New Zealand, South Africa, Sri Lanka and the West Indies. Since India does not have a players association -- Justice R M Lodha has recommended it -- FICA does not have Indian cricketers in its ambit.
Ten days ago, Irish -- seen below, left, with Jonty Rhodes -- was quoted by PTI as saying that the lure of Twenty20 leagues like the IPL and Big Bash was jeopardising the future of Test cricket. Bilateral Test cricket, Irish warned, would die if the International Cricket Council did not take introduce 'radical changes'.
Irish -- who is also CEO of the South African Cricketers Association -- explains his fears about the future of bilateral cricket to Nikhil Lakshman/Rediff.com
Do you think Test cricket is in danger of imminent death?
I think bilateral international cricket, including the Test format, is in real trouble in most full member countries. The degree of that, and how close it is to death, varies from country to country.
Why do you believe T20s are the killer?
T20 isn't the killer. The T20 format is good for the game. It's the increasing unattractiveness of bilateral internationals that is the problem.
There is too much international cricket without any context. It is losing its appeal to players and fans.
And on the other side there are T20 leagues which are growing in appeal with players and fans. It's not the fault of those leagues. They are offering players and fans an alternative. It's international cricket that needs fixing.
Do you think the ICC has been unwilling to recognise the damage T20 leagues like the IPL and the Big Bash are doing to bilateral cricket, because it is dominated by the big boys, India and Australia, who have a stake in these leagues?
I reiterate that the IPL and the BBL are good for the game and the BCCI (Board of Control for Cricket in India) and CA (Cricket Australia) have done well to develop them.
But most countries are heavily reliant on international cricket to generate all the money that needs to be reinvested into the game in that country.
So international cricket must be the best that it can be to, at this point in time, effectively co-exist with T20 leagues. At the moment it is not the best it can be.
You have said that 2019 (when the ICC says it will contemplate changes to international cricket) will be too late for the future of bilateral cricket as we have known it. Why do you say that?
Because almost everyone in cricket recognises that the decline is happening now, and in some countries it's quite advanced.
Why would one wait another three years before trying to turn that around?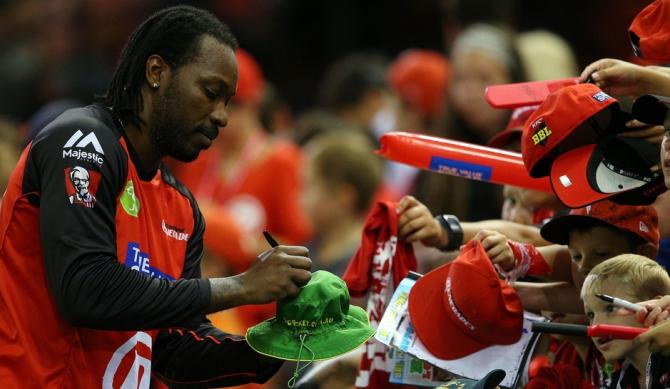 IMAGE: Chris Gayle signs autographs during a Big Bash 2016 game. Photograph: Graham Denholm/Getty Images
Do you foresee more and more players like Dwayne Bravo, Chris Gayle and Kevin Pietersen becoming free agents, playing for themselves and not for their country?
In the current cricket landscape, yes.
What radical changes would you like the ICC to undertake to ensure that Test cricket is saved from an early demise?
It's not only Test cricket, it's bilateral cricket. I don't think that throwing out radical suggestions is the way to effect meaningful change.
One needs to start with basic principles which underpin each aspect of the change. Principles such as the good of the global game (not what serves the interests of just a few) and the addition of context and sporting narrative.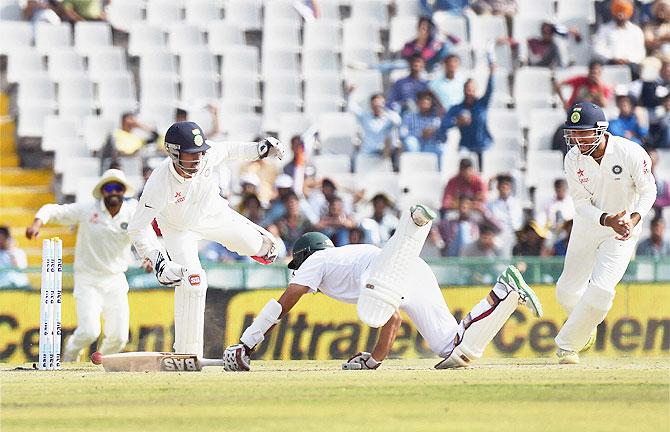 image: Wriddhiman Saha stumps Hashim Amla during the Mohali Test, November 6, 2015. Photograph: Manvender Vashist/PTI
Why do you think Test cricket needs to be preserved? People I have spoken to in India seem drawn to T20s -- they are unwilling to watch five days of Test cricket and are even bored with ODIs. Maybe Test cricket has gone well past its sell by date.
There is perhaps a difference between preservation against the tide and being given the best chance to survive and flourish.
The majority of international cricketers still value Test cricket. I believe that if they remain committed to it and genuine context can be added, then there will still be a market for it in many countries where it may flourish.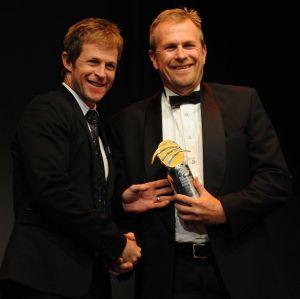 You told The Daily Telegraph that 'The worrying thing is that the players are telling us that if things don't change they will be turning more to T20 leagues.' What changes do these players want to see? At their country level? At the ICC level?
Again, it is about all bilateral cricket and for most of them it's about regulating the volume and introducing genuine context.
One of the reasons that ICC events and T20 leagues are attractive is because they are played in a league or group format and every game counts for points. Most players like that type of context.
You also believe that countries where 'players are well paid and Test cricket is stronger have a big affinity to Test cricket.' Could you please explain what you mean?
Remuneration is obviously also an affinity driver for players. Free agency and a turning to T20 leagues will be slower in countries which pay their players well for Tests and other bilateral cricket.
There should be a more equitable distribution of ICC revenues to close the wealth gap and enable smaller countries to pay their players fairly.
Is the decline of West Indian cricket directly related to the alternate employment that T20 leagues in India, Australia, Bangladesh, South Africa provide? That players like Bravo and Gayle will walk away from the national team because they are peeved with their contracts and because they know they can earn their dollars elsewhere.
Is the West Indies a solitary example? Could this happen in any other Test-playing country?
I think the West Indies is at the frontline of player free agency and in the current landscape the signs are there that it will develop in other countries.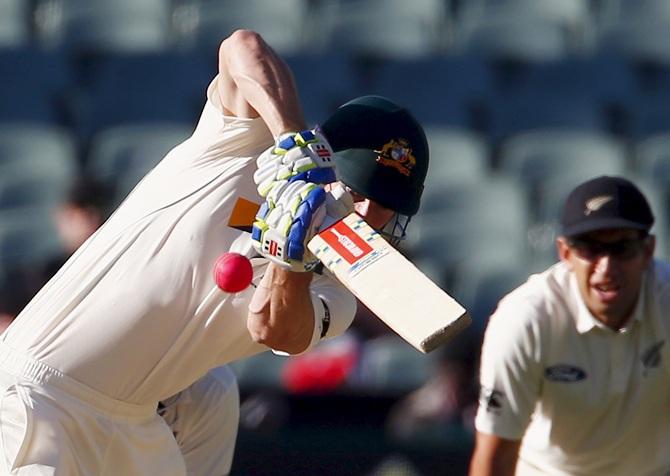 IMAGE: Ross Taylor watches Shaun Marsh hit a boundary on Day 3 of the first day-night Test between Australia and New Zealand at the Adelaide Oval, Nove,ber 30, 2015. Photograph: David Gray/Reuters
Your organisation tentatively applauded the pink ball Adelaide Test, but felt it was too early to plan for day-night Tests. Even though it drew in crowds, you felt that 'one shouldn't really mess too much' with Test cricket.
But if day-night Tests revive the format, bring in more spectators, what is the harm? Is your opposition a traditionalist point of view?
Yes, we applauded the pink ball Test as a successful event. Although players feel that more work is to be done on the ball itself, the Test did a lot to dispell some of the other erstwhile concerns around day-night Tests and to answer the traditionalists.
FICA, however, cautioned that day-night Tests are not in themselves the exclusive answer to the bigger picture of solving Test cricket's issues around the world. The reality is that in many places one simply can't play day-night Tests.
The bigger picture answer lies in getting the structure and context right. We do think that day-night Tests may have a place in that bigger picture.
Having interacted with the players about the pink ball experiment, what reservations do they have?
There are still concerns around the ball itself. Primarily around wear and tear, especially if conditions are less green than they were in Adelaide. I'm sure there will be ongoing work on the ball to improve that.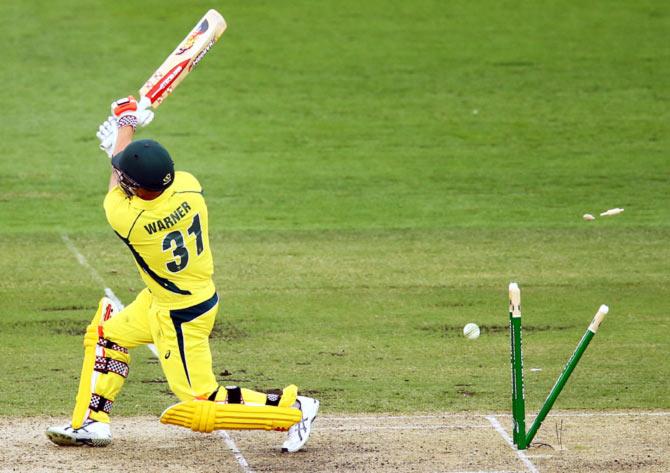 IMAGE: David Warner bowled by Ishant Sharma in the India-Australia ODI at Canberra, January 20, 2016. Photograph: Mark Nolan/Getty Images
What about ODIs? Do you think that format is in peril too with the appeal of T20s?
Four years ago, Sachin Tendulkar wrote to the ICC president asking that ODIs be restructured into four 25 over innings apart from other suggestions. Do you think there is merit in that suggestion?
Do you feel for now ODIs are in lesser danger than Test cricket?
All aspects of bilateral cricket are in danger, which includes bilateral ODIs.
When there are suggestions of change coming from eminent players like Sachin and there is continual suggestion of tinkering with the format to attempt to make it more interesting, then one has to ask questions about the format itself.
But the bigger problem is similar to that of Tests -- the volume of bilateral ODI cricket that lacks context and narrative, as opposed, for example, to ICC events in which each match counts for points or determines whether the team is in or out of the event.