'He is that daredevil taking the bike round and round in the 'Well of Death', and we -- those following and witnessing Indian cricket -- are all just along for the ride,' says Chetan Narula.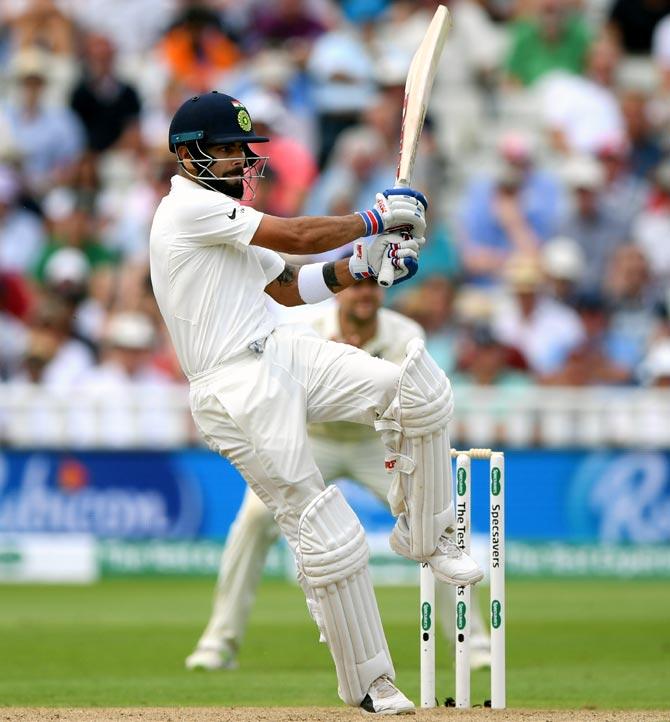 There were two lasting images from the enthralling first Test between England and India at Birmingham.
The first came from day two as Virat Kohli overcame his personal demons and scored a scintillating 22nd Test century. He exulted, in that inimitable way, roaring in jubilation and perhaps relief as well.
The second came from day four as Joe Root exulted similarly, only this was not a personal victory.
It was England winning a see-saw battle, one where every ball, every run and every wicket enthralled those watching.
Loud shouts both, for different reasons, and from different characters.
Yet, they defined one thing: Leadership on the cricket field.
"Virat is a fiery character. I quite like it," said Mike Brearley, former England skipper and one of the finest captains the game has ever seen. "I like Root, too. They are both different. I think this is good for Test cricket."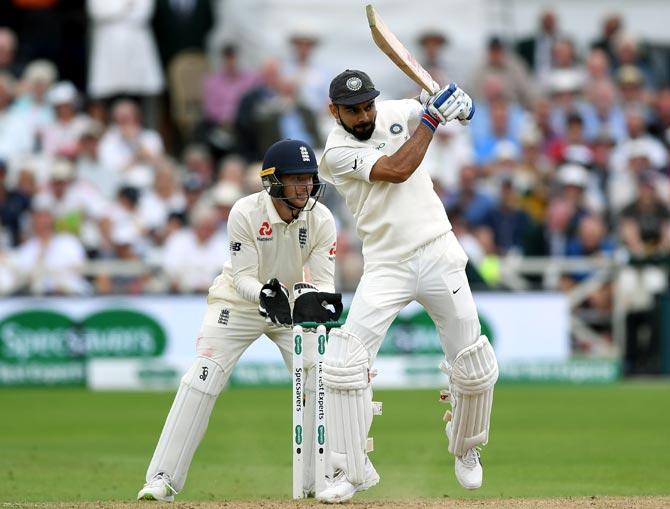 The Edgbaston Test was a microcosm of what this five-match series could hold for us -- a clash of not only two equally matched teams, of not only two world-class batsmen in Kohli and Root, but also of opposing personalities.
Conditions, both dry and cold, movement of the ball whether in the hand of pacers or spinners, and their own runs, will have a bearing on the outcome of this series.
Perhaps the most important factor will be the clash of the personalities that are Kohli and Root.
Look at Kohli --he wears his heart on the sleeve, takes 'gut feeling' into consideration when selecting the playing XI, and mocks the opposition captain (on his home turf no less) for scoring back-to-back match-winning centuries in the ODI series.
It is not that Root doesn't talk about what's on his mind. It is not like he will only take well- calculated decisions on the field. It is not that he won't make the odd gesture, even if it is at the press which questioned his form or ability to score hundreds.
Yet, there is a feeling of calm -- and control -- about him.
Almost as if there is a degree of measure to what he thinks, what he says, how he behaves on the field and, indeed, at the international level, cricket is about calculated risk.
He backs 20-year-old all-rounder Sam Curran to make an impact on the game.
He also backs 30-year-old Dawid Malan to stay at second slip after he has dropped three catches, including twice off Kohli, on 0 and 21 (before he went on to score 149).
Everything about Root is clutch-control.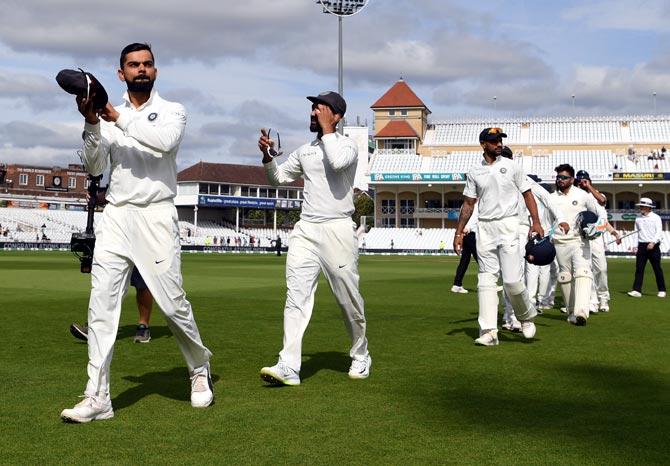 In stark contrast, Kohli is someone who has placed his foot on the accelerator and refuses to take it off.
Brakes? What brakes? He is that daredevil taking the bike round and round in the 'Well of Death', and we -- those following and witnessing Indian cricket -- are all just along for the ride.
"The one thing you wonder about Kohli is if he is going to become too dominant a figure in Indian cricket. I don't know whether it rubs off wrongly on some other players because for that you have to know the dressing room and how people react. It is possible that others are intimidated by Kohli's aggressive personality," said Brearley, who wrote The Art of Captaincy in 1985.
The underlying point here isn't as much about on-field behaviour, but what it epitomises.
When Root is able to keep a calm, calculative mind, it is not just reflective of his mental space, but also his belief that whatever has worked for English cricket in the past will work now, too.
The word here is 'consistency'.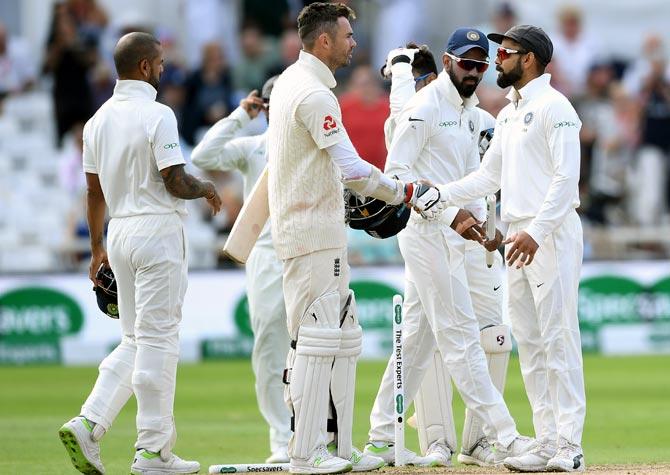 Kohli is consistent, in his on-field and off-field behaviour, in the fine art of scoring runs. But that is a trait lacking in how he goes about using the tools at his disposal.
At the time of writing, he had picked 37 different playing XIs in 37 Test matches as captain. One way of looking at this is to say that he is making changes as per the opposition and the conditions.
But is the 'horses for courses' approach the best one? It becomes a questionable endeavour when you drop Cheteshwar Pujara for the third time in three overseas tours for a lack of form or low strike-rate.
It becomes questionable when you pick Shikhar Dhawan who has never completed an overseas Test tour previously.
It becomes questionable when K L Rahul -- despite being the man in form -- is subject to this selection merry-go-round.
Most of all, it is questionable when the right results do not come and you start to wonder if this inconsistency in team selection is starting to hurt the confidence of other players.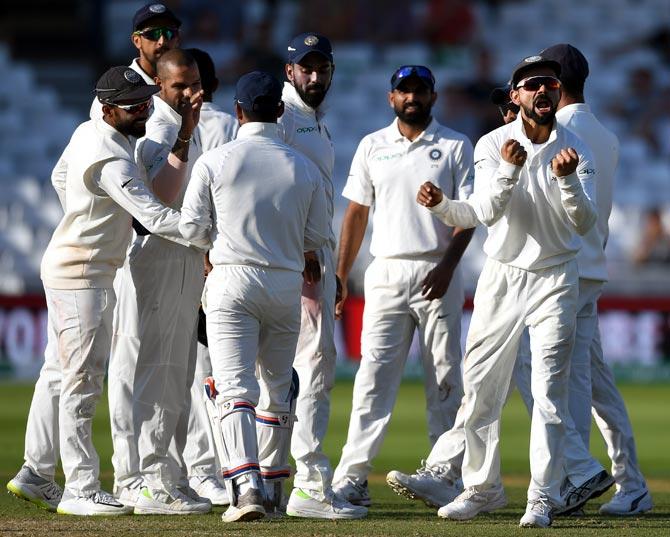 Yes, Kohli scored runs, and in heaps, but the fine print is that no other Indian batsman was able to support him.
For decades now, the bottom line for Test cricket has been consistency. Certainly, it was the lesson taught in Brearley's school of leadership.
Maybe, times have indeed changed in the age of T20 cricket. Or just maybe Kohli is writing his own book of 'modern-day' captaincy.